America is a country which seems to live on quick food. Food choices are limitless in the US(as long as you aren't a vegan), and grabbing food on the go will be your only option on numerous occasions. This post is a small collection of a few food joints in the US that are quick and healthy. You'd find delicious soups, salads, nutritious desserts and whole grains here, so grab them and run!
Panera Bread
Panera Bread is a wonderful place overflowing with healthy options in everywhere. There are choices in whole grain bread, baked chips, apples, half sized salads, soups, sandwiches and most of the chicken here is anti-biotic and hormone free. It's also a delight for the kids here – there's organic squeezable yogurt, grilled organic cheese on whole grain white bread or PB&J with all natural peanut butter! (yummy!). Try out combos like half turkey Artichokes on focaccia bread with garden vegetable soup and a bowl of black beans.
Jasons Deli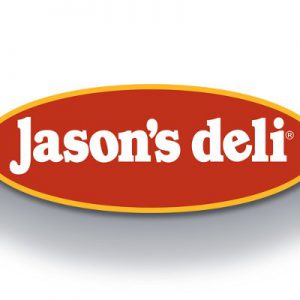 Jasons Deli is devoted to organic stuff – one-fifth of all its ingredients are natural, even the wheat wraps, tortilla chips and spinach. The salads are mouth-wateringly creative too – the Nutty Mixed-Up salad, for example, has chicken breast, field greens, organic apples, pumpkin seeds, raisins, walnuts, feta cheese and dried cranberries. There's also an ultra-healthy menu that is perfect for the super-conscious and the portion control is appealing.
Au Bon Pain
Au Bon Pain is one of the foremost servers of healthy food, now expanded to over 280 locations nationwide. Computer Kiosks are present in the stores with information for each option on fat, sodium and calories. You can check them out before you order. The low-cal soups here are yummy and the Fire Roasted Exotic Grains are a treat.
Noodles and Company
Noodles and Company serve three food types – America, Mediterranean or Asian, with four noodle bowl options. Shrimp, Beef and Organic Tofu can be added to make your own combos. Stuff like Japanese Pan Noodles with carrots, broccoli, mushrooms, shiitake, sautéed beef and Asian beef are available in smaller portions. Check out the whole grain linguine here.
Corner Bakery Café
Corner Bakery Café boasts a wonderful breakfast menu with 111 locations in the nation. The extensive breakfast option menu includes a filling cereal with Currants, green apples, bananas, skim milk, dried cranberries, rolled oats, low fat yogurt and Swiss Oatmeal. You can even order you own scrambled eggs with red onion, mushrooms, cheddar cheese, red and green bell peppers and potatoes. You can customize this with egg whites. The oven roasted chicken on pasta is a delicious appetizer.
Chipotle
Chipotle is all about buffet style servings of health in over 800+ locations nationwide. You can build your own taco, salads or burritos with customized fresh local ingredients. Chipotle is committed to antibiotic f, hormone free meat and organics sourced from local growers. Green tomato salsa, fajita veggies and burrito bowls are all super delicious.
Atlanta Bread
Atlanta Bread has some of the skinniest muffins every – a low fat muffin top has only 200 calories compared to the average 600 calories you get everywhere else. There are also fresh Panini's, hearty salads and soups. The chain of stores is located in places in 24 states here.
Einstein Bros. Bagels
Bagels are usually a big no-no for dieters because of the high carb content, but not here. The Einstein Bros don't slather butter or cheese on them – they lovingly dip them with peanut butter, shmears and hummus. The whole grain bagels here have 4 grams of fibre each (wow!) and most are available in smaller portions. For kids, there is a bagel-dog, a cute presentation to adore them.
Taco Del Mar
Taco Del Mar scores brownie points for its fresh fish and spices – it even takes care to bake them instead of frying them. You can get whole wheat tortillas here and a chicken burrito is just 320 calories. There are 270 stores across the nation serving wholesome deliciousness.
McDonalds

Okay, probably not the ideal choice for the calorie-conscious, but it is heart and waist friendlier than most other counterparts. You can order a side of apple dippers with low-fat caramel instead of fries. Order fruit juice instead of soda and choose canola blend oil fries for a healthier meal. You can also get nutritional information at the back of the tray liner, so it isn't that hard to keep a health check in McDonalds.
Try out some great food in these awesome joints and keep your body hale and healthy.