Hey!
Applying for MS in the US can get quite complicated and overwhelming for those of you who are doing it for the first time (which is most of you!).
A lot of consultancies tend to over charge and applicants end up paying more than required.
So here, we have broken down this process and explained it to help you out.
Here's what we will cover through this:
1. Application Fee
2. GRE/TOEFL Scores
3. Letters of Recommendation (LOR)
4. Resume
5. Statement of Purpose (SOP)
6. Choosing A Particular University
7. Degree Certificate, Official Transcripts & School Certificates
8. WES Evaluation
9. Bank Requirements
10. Affidavit of Support
11. I-20 Form & SEVIS Fee
12. Form DS-160
13. Checklist of Documents
Study M.S in U.S
1. Application Fee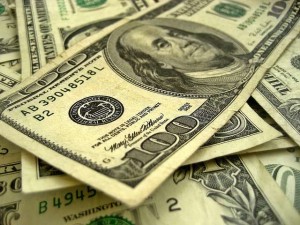 Usually, any US University requires a payment for accessing the application file so that you can fill it out.
This payment is known as the APPLICATION FEE and usually ranges between $20 – $150. In Indian rupees, it is somewhere around ₹2,000 – ₹10,000.
Keep in mind that this fee varies from one institution to another, and has to be paid
individually for EACH AND EVERY university that you intend to apply for.
Payment of the application fee is considered crucial for your application to be considered complete.
Since you would be considered as an international student, universities almost always prefer a credit/debit card payment.
This transaction acts as a part of the process of online application.
Online card payment is usually BETTER THAN providing credit card details to the University during a phone call.
There have been various cases of fraud where students have lost money to who they thought were 'University officials.'
If you want to avoid these expensive application fees, there are certainly many good Universities available for you to consider.
These institutions accept your application for consideration without any payment required.
The list of colleges which do not require an application fee can be accessed here.
2. Reporting GRE/TOEFL Scores
Almost every American University requires a GRE or TOEFL score to provide admission to a student.
This score varies depending on the quality and reputation of the University.
Hence, during the application process you will need to report your GRE and/or TOEFL scores to the Universities which interest you.
To maintain the integrity of the scores, Universities do not accept score cards from you or other prospective students. Instead, they turn to Educational Testing Service (ETS).
What is ETS?
ETS organizes and conducts GRE as well as TOEFL tests.
ETS has also assigned every University that accepts GRE or TOEFL scores with a unique institution code.
Every engineering department has also been provided a department code.
TOEFL Scores
At the time of your TOEFL registration, ETS gives you the option of automatically transmitting your TOEFL score to 4 American Universities of your choice.
This service is free of cost, or in other words part of your registration fee.
Be careful while filling out the unique institution and department codes.
If you want to report your score to any additional Universities, you will have to pay an extra $19 (or roughly ₹1,260) per college. More information on sending your TOEFL scores can be found here.
GRE Scores
As far as GRE is concerned, you will have a little more time. Once you finish the GRE exam, ETS will send your official GRE score to 4 Universities of your choice free of cost.
It is advisable to fill all 4 University slots even if you haven't made up your mind at that point of time.
If you want to report your score to a University later, it will set you back $27 (or roughly ₹1,800) per college. More information on sending your GRE scores can be found here.
Once your score is out, the score cards usually take 5-7 days to reach the Universities of your choice.
3. Letters of Recommendation (LOR)
Obtaining letters of recommendation according to the necessary format is not an easy job and should not be done in a haste.
It has to be carefully planned out by putting some thought into the people who know you best.
It is your responsibility to make sure that the chosen people are informed well in advance.
Who should I get my LORs from?
Ideally, you should start from the top.
Your Head of Department or an Associate Professor (depending on who knows you better) are ideal candidates.
If one of these options is possible, don't hesitate.
If they are not possible, approach people who know you best and those who have worked with you on a regular basis.
They might be your professors or project managers.
What should my LORs contain?
A typical recommendation letter usually covers the following common topics –
Character Assessment
List of Accomplishments
Social Contribution
Strengths and Weaknesses
Potential for Growth & Improvement
Great care has to be taken to make sure that the recommendation letters do not end up being generic letters of vanity and boasts.
That is why you should choose people who know you well to write the recommendations.
This allows them to come up with SOMETHING PERSONAL, WARM AND INTIMATE.
These moments provide a better glimpse of your character to any potential University.
How do I submit my LORs?
Usually, Universities ask for 3 recommendation letters when it comes to MS programs.
Some may require just 2 or even up to 4 letters. These recommendation letters can be submitted in 2 ways:
I) Online
1. As the name suggests, online recommendations are very convenient, and preferred by US Universities as there is very little paperwork.
2. All you have to do is enter the email ID of your professor or office supervisor and send it to the University you are applying for.
3. Your professor/supervisor will receive an email containing instructions as well as web link where she/he can submit the recommendation.
II) Paper Based
1. On the other hand, every University usually has a certain format according to which paper based recommendations have to be filled out.
2. Once the recommendation forms are downloaded from the University's website, you will have to print it and then hand it over to your professor/supervisor so that they can fill it out as specified. Any extra sheets which need to be attached to the form have to contain the institutes (at which they work) letterhead.
3. The form and any extra sheets attached have to be signed by your professor/supervisor and placed in sealed envelopes.
4. Once they are sealed, you are not supposed to see the recommendation. You can then send the recommendations over to the University you intend to study at.
4. Resume
Why is a resume necessary for application to an MS course in an American university?
The admissions committee usually wants more information about a prospective candidate than what is provided in the entrance application documents.
Hence, a resume sent to a graduate school for application is different to the one you send to a potential employer. Graduate school resumes also serve as an opportunity to increase your chances of getting accepted into a university of your choice.
What do Universities usually look for in a resume?
Admission committees usually dig around for some fundamental information about a potential candidate.
Their scope might vary between education profile, performance at various levels of education, experience, extra-curricular activities, etc.
While preparing my resume, should I pay particular attention to anything?
1. If you have any work or internship experience, promote it aggressively. Experience counts for A LOT when it comes to these kinds of applications.
2. Your academic performance matters a lot. A good academic score at various levels indicates not only a good student, but also hints at further potential waiting to be tapped.
3. Include all of your extra-curricular activities. While studying hard is an admirable quality, you will have to show that you are capable of more than that. Versatile interests and qualities really set you apart.
4. You resume should be according to the American format. It should be clear and well organised.
5. Your resume can cover 2 pages. Divide your work experience from other activities into different parts.
6. Make pointed references to your education. But be careful not to include ALL the details. That will come later in the form of your official transcripts.
Some common categories that you can cover are:
Aim
Various levels of education
Your performance in those levels and noteworthy highlights
History of employment
Extra-curricular activities and other social work
Professional certification and personal development
Foreign languages that you are proficient at.
5. Statement of Purpose (SOP)
What is an SOP?
A statement of purpose contains various goals, aspirations, dreams, academic high points, social contribution and a vibrant enthusiasm for higher learning of a potential student.
It is a PERSONAL ESSAY which has to be written by each and every applicant.
It is pretty much the only document which is completely under your control.
You have a good chance of making yourself stand apart or differentiate from the thousands of other applicants.
How important is the SOP?
Your SOP ends up playing a crucial role when other relevant officials evaluate your application during the process of university admission or financial aid.
The faculty or the professors usually take an interest in reading SOPs so as to gain a distinct impressions of each potential student.
Hence, this is a key way to create a positive impression as well as market yourself.
What should be the structure of the SOP?
Background
You should always begin with a short introduction or description of yourself, your family and your hopes of achieving something by completing MS at that particular university.
Don't end up being generic by copying from the countless SOPs available online.
You can only use them as a reference or as a guide.
Some people constantly quote famous personalities or get too poetic.
This is not advisable.
Your SOP has to be an original output consisting of your experiences, difficulties and hopes of a better future.
Academic & Professional Highlights
It is natural that universities want better students who might end up enhancing their reputation.
Your objective here is to present your academic and professional achievements in such a manner that your SOP creates a lasting positive impact on the reader.
You can go about creating that kind of impact by describing the following things:
Your experiences of being involved in various academic and professional team (or individual) projects so as to provide a glimpse of your expertise in various subjects.
Rather than merely describing the projects, explain your contribution to their completion and the various concepts you managed to master during the process.
Mention some of the research papers you published or a thesis you completed. These 2 components are generally considered to be vital during the admission process of MS programs.
Your Story
A typical day for the people involved in a university's admission process involves each them of reading 50-60 SOPs.
If you want yourself to stand out, then your SOP has to be truly memorable.
There are 2 ways of going about being truly memorable.
You can either be brilliant in academics (very few are).
Or weave a strong personal story that links your family childhood, family background and hopes for your future. This story should culminate with the objective of completing MS at that particular university.
This is also a great opportunity to focus on your extra-curricular activities and social work. Basically, anything that emotionally touches a reader is bound to help you.
6. Choosing A Particular University
This is your chance to explain the specific coursework, modules, professors or line of research available at that particular university that ended up grabbing your interest.
There should be a clear link between your reasons for choosing to pursue MS at that university and your hopes for the future.
General Tips
1. Avoid using generic templates provided by professional consultants or websites found through a Google search. Using such generic templates is a great way to make sure that you WON'T be distinctly remembered!
2. Try to start your SOP with a good joke or a statement with deep meaning which can be linked with your personal story.
3. Usually SOPs are around 3 pages or 800 words.
4. Once you finish writing it, get some reviews on it from your professors, family members, etc.
7. Degree Certificate, Official Transcripts & School Certificates
Can I submit a provisional degree certificate?
You can only submit a provisional degree certificate if you are a final year student.
If you are already a graduate, then you will be required to submit a course completion degree certificate.
Your degree certificate should be placed in SEALED ENVELOPES.
These envelopes should be also attested or officially confirmed by the Registrar of University.
It is advisable to have the photocopies of your certificate be attested as well.
What is an official transcript?
A copy of the official version of your academic record at your graduate university is known as an official transcript.
Every American university requires such an official record of your grades.
What is the difference between an official transcript and a mark sheet?
You receive your mark sheet once the results of your semester exams are out.
A mark sheet usually contains details for a certain year or semester.
On the other hand, an official transcript contains a brief summary of all the grades you received throughout the period of the graduate program.
It also contains details of the college as well as the University it is affiliated to.
Where can I get my official transcripts?
You can get your official transcripts from the registrar office of your graduate university.
These files must always have the stamp of the University registrar official.
Alternatively, you might be able to get your transcripts from your college office in case it is affiliated to a University.
How do I submit my transcripts to American Universities?
1. Usually, your official transcripts as well as your certification of degree should be sent directly to the relevant department you are applying for. Address for the relevant department can be found on the University website.
2. The transcripts can be sent by your graduate university or yourself. If you are sending them, then the transcripts should be sent in a signed (by your graduate university registrar) and sealed envelope .
3. In most cases, they can also be submitted electronically through a secure web portal. The address for this portal will be provided during the admission process by the University. The transcripts have to scanned and sent in PDF format along with the necessary digital signatures.
4. You will almost always need to submit 2 sets of transcripts: one for the relevant department and one for the admission committee. Hence, if you are applying to 5 American Universities, you will need at least 10 sets of official transcripts.
What about my 10th and 12th class certificates?
You should make photocopies of your original 10th and 12th class certificates. These copies will then have to be attested by a notary lawyer.
Send these attested copies along with the rest of your application documents.
8. WES Evaluation
What is a WES evaluation?
The scoring system employed by Indian and American universities are very different. Only some of the best American universities require the degrees or diplomas provided by Indian universities to be converted into GPA on a scale of 4.0.
This conversion is done by World Education Services (WES). Their services convert the educational achievements of students across the world into their American equivalents.
Once your Indian scores are converted, American universities can understand your academic performance more thoroughly.
Whenever required, American universities only ask for a course-by-course evaluation from WES.
So how do I go about this WES evaluation?
1. Head over to the official website of WES and register yourself.
2. Scan your mark sheets, transcripts & degree certificate and send them directly to WES through the online portal.
3. Select the various American universities as well as the particular departments (that you are applying for) you want to send your WES report to.
4. The evaluation itself costs $160 (around ₹10,500). One report (as in reporting to 1 university) costs $30 (around ₹2,000) plus delivery charges.
5. The process of evaluation usually takes 7 days or less depending on the amount of research and additional documents required.
9. Bank Requirements
Why do I need to deal with banks during my admission process?
As you might have noticed already, the admission process itself requires quite a lot of finance.
Things become difficult once you take into account the academic and accommodation fees as well as living expenses while pursuing your MS.
Hence, American universities always ensure that prospective applicants have sufficient financial resources to the cover the cost of pursuing MS.
At this point, most applicants usually turn to banks for help and support.
What kind of bank balance should be maintained during the application process?
American universities usually expect an applicant to be able to fund the 1st year of study and living expenses.
They also ask for bank statements as proof to show that you can cover all expenses during the 1st year.
For example, if you were to apply for the MS program at Georgia State University, your expenses for the 1st year (approximately) would come to nearly $50,000 (or around ₹35 lakhs).
What should the bank statement/certification letter contain?
A bank statement should contain the following:
Name of you sponsor as well as the relationship.
Type or classification of the bank account.
Current balance in Indian rupees.
Current balance in U.S. Dollars.
The latest conversion rate used during calculation (for example, 1 USD = INR 68).
A bank certification letter should be in the following format:
What is the validity of the bank statement?
American universities usually consider a bank statement to be valid for 6 months.
This period of 6 months starts from the date the statement has been issued.
Hence, you will need 2 bank statements at 2 different points during the admission process.
One for the purpose of admission and the other for the bias interview.
The latest bank statements are required for both instances.
As soon as your bank statement has been sent, you will be issued a Form I-20.
10. Affidavit of Support
What is an affidavit of support?
To obtain a Form I-20, you will require various documents from the bank as proof that you do have the financial resources to pursue MS at an American university.
At the same time, you will also need an affidavit of support from your family/sponsor/employer/company.
This affidavit acts as a promise that the respective party has enough funds to support all of your expenses while pursuing your MS.
When do I need to submit this affidavit to various Universities?
Most universities will ask for the affidavit along with all the application documents like transcripts, SOP, etc.
Some universities will ask you for it after accepting you. Once you submit the affidavit, your Form I-20 is issued.
Where can I get an affidavit from?
You can obtain an official affidavit from a notary lawyer. The signatures of the lawyer as well as your sponsor have to be present on the affidavit. A ₹10 stamp paper is enough for this purpose.
11. I-20 Form & SEVIS Fee
What is an I-20 Form?
Once your bank statement has been scrutinized and your application has been accepted, a designated school official (DSO) (from every university you have been accepted into) provides with a particular type of form.
As you intend to pursue an MS course, you will be attending your classes under the F-1 student visa or a "Certificate of Eligibility for Nonimmigrant (F-1) Student Status – For Academic and Language Students".
To make sure that a valid F-1 visa is stamped in your passport, you need to fill the Form I-20 as well as pay the SEVIS fee.
Why do I need the Form I-20?
You will need the Form I-20 for the following reasons –
1. Paying SEVIS Fee: Once you receive a Form I-20 from every university that has accepted you, you have to use it to get the I-901 SEVIS receipt.
2. Nonimmigrant Visa Application: You will have to apply for the visa within 4 months of the date listed on the Form I-20. You have to make sure that the visa is F-1.
3. Enter the United States: Once you land in the United States, the local customs and border officials will check your Form I-20 before allowing you to enter the country.
What is the I-901 SEVIS Fee?
Rules require every potential student under the F-1 visa to pay the I-901 (Student & Exchange Visitor Information System) Fee before your visa is issued.
How do I pay the SEVIS Fee? How much is the fee?
You can pay the SEVIS Fee through a credit/debit card payment on the official website. The fee for F-1 students is $200 or around ₹13,500.
What should I do with the receipt once the fee is paid?
After your payment has been processed on the official website, take a print-out of the receipt of payment.
This print-out will serve as proof of payment for the I-901 SEVIS Fee.
Make sure all the selling on the SEVIS Fee are right.
In order to receive your student visa, you will need to present the print-out as proof during the visa interview.
12. Form DS-160
What is the Form DS-160?
It is a form which is submitted electronically. It can be filled on the official U.S. Department of State website.
Once you enter your information on the DS-160, it is accessed by the Consular Officers (from the U.S. Consulate of your choice) to judge your eligibility for a nonimmigrant visa.
This form goes hand in hand with the personal interview for your F-1 Visa application process.
What should I look out for while and after filling out this form?
1. While filling up your form online, the session lasts 50 minutes before refreshing. Hence, note down your application number ,which is also known as barcode number.
2. If you are not able to complete within 50 minutes, you can always resume from the last completed field with your barcode number.
3. Every field within the form has to be filled with care as a mistake could lead to a failure in obtaining your F-1 visa.
4. Once your finish filling out your details, verify them and then proceed to submitting them.
5. After the submission is done, you will receive a confirmation page with 10 digit barcode.
6. This print-out is required for your OFC (Offsite Facilitation Centre) appointment. An OFC appointment takes place before your F-1 visa interview.
If you want more help, you can find a complete guide to filling up your Form DS-160 here.
13. Checklist of Documents
To ease any confusion, here is a simple checklist of documents that you need to carry at the appropriate times.
For OFC Appointment
1. Original copy of your passport.
2. Confirmation page of Form DS-160.
3. Confirmation page of OFC appointment.
4. Receipt showing that you have paid the Visa fee issued by the bank.
For VISA Interview
1. Confirmation page of Form DS-160.
2. Original copy of your passport.
3. Receipt of SEVIS Fee payment.
4. Visa fee payment receipt.
5. Visa appointment letter.
6. Completed Visa application.
7. Form I-20
8. Letter of Acceptance issued by your University.
9. Bank documents including bank statement, affidavit of support & letter sanctioning bank loan.
10. Additional documents including photographs, ID proof, LORs, SOP, Resume, etc.
11.  Originals of ALL academic certificates:
10th and 12th class certificates
GRE/TOEFL scorecards
Form I-20s and admission letters from all the universities you applied to
Degree certificate and official transcripts