At Grow Your Staff, we understand that there's a lot going on in your world. And, more importantly, we know that the only way to get it all done is to have the support of the right team behind you. Finding and hiring the "right team" is everything in business.
That's where Grow Your Staff comes in.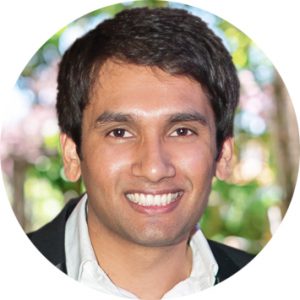 Founded by Duke University alumnus Arjun Reddy and former Dell professional Anirudh Reddy, Grow Your Staff has been helping businesses around the world build smart, effective offshore teams in India for the past 3 years
So, how do we make sure you get the right employees?
By following our Equation of Success:
Offshoring Success = ((Ease of business + Quality of hiring)*(Training + Culture + Processes))/ Communication Gap
We know what it takes to build highly effective offshore teams with great company culture! And we're confident that our equation will work for you.
Why India?
Right now, there are about 1.8 million Indian immigrants working in the United States. These super talented, super savvy individuals studied for most of their young adult lives in India before making the decision to migrate to the U.S. And, unfortunately, because of the current immigration system issues facing the U.S., many of the talented professionals looking for employment are unable to migrate. That means, there's a whole lot of potential in India ready to be tapped!
The sooner you tap into it, the bigger the opportunities you have for your business!
Why Offshoring Work?
There are tons of reasons why offshoring can help your business grow, but we'll just focus on the biggest one right here: It dramatically reduces cost and increases profit!
When you offshore work in your company, you save valuable resources, ones that you can reallocated to other parts of your business so that you can grow and scale even faster. For a lot of the businesses we work with, this means that the money they save goes directly into their marketing budget, which goes directly back into their pocket as they make more sales.
On average, the clients that have used Grow Your Staff services have seen a dramatic increase in their revenue over the span of 2 years – a whopping 157%! (That's huge!)
Ready to Get Started?
Our team at Grow Your Staff is ready for you, too! To get started, all you need to do is reach out to us and let us know how we can help! If we think it's a good fit, then it's time to make your new offshoring dreams a reality.
Let's do this!