Why is the trend for offshore outsourcing growing?
Outsourcing is no longer a buzzword but has evolved as a critical strategy for small and large business enterprises. Undoubtedly, India is the biggest beneficiary of the outsourcing trends boom and has successfully created a niche in the IT and ITES industries over the years. Outsourcing facilitates all industry verticals with expertise and long-term sustainability.
The key outsourcing trends in 2022
Recent research has shown that:
Outsourcing a few functions increases efficiency by 24% of small businesses.
The outsourcing industry is estimated to hit $ 405.6 billion by 2027.
Business process outsourcing is expected to produce almost $113 billion in the US in 2021.
The global value of outsourced operations during 2019 was $92.5 billion.
Lower labor costs will drive the continued offshoring of outsourcing soon. An increasing number of companies are opting for offshore outsourcing to serve their shareholders better by focusing on their core business.
Top IT Offshoring Trends For 2022 And Beyond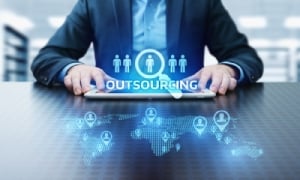 Increasing demand for cutting-edge skills
The acute global tech talent shortage of proficient engineers is increasing in the US and is expected to reach 85.2 million within the next decade.
Globally, there is a severe shortage of engineers trained in cutting-edge technologies such as Machine Learning, Business Intelligence, and automation. This calls for an intense need to outsource these functions, else it will lead to €136 millions of loss.
Enhanced data security
With more businesses expanding with globally distributed teams, enhanced data security is necessary. Companies are increasingly getting concerned about saving their intellectual property and confidential data.
One of the emerging trends in IT offshoring is cybersecurity which will revolve around critical themes like national cybersecurity strategy, end-to-end encryption, data-driven organizations, cyber insurance, and protection of critical infrastructure.
The use of collaborative tools will increase
Over the last few years, collaboration tools have helped many teams work globally by being distributed in different parts of the world. These tools act as a bridge between the local as well as offshore teams. Businesses with offshore teams do not have to worry about time management, miscommunication, and costs.
Value for Money
Outsourcing reduces operational costs by roughly 70-80%, allowing businesses to scale up rapidly. It also provides access to talented industry experts, bringing increased value to the table.
What are the BPO trends to expect in 2022?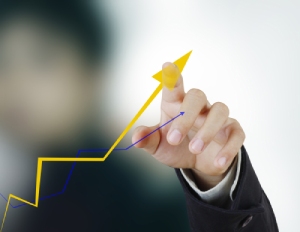 The top three next-generation technology outsourcing trends that will stand out in 2022 are:
Robotic Process Automation (RPA) – Process automation is the urgent need of the hour! Robotic process automation (RPA) uses bots and artificial intelligence to automate the work processes and complete them faster, at a cheaper rate.
The work processes get automated at the bottom of the pyramid, allowing organizations to reduce their dependencies on human resources. RPA is increasingly being used across all verticals due to its cost-effectiveness, speed, and efficiency.
With expanding enterprises readily adopting customized software and cloud-based tools, the low-skill sectors of the BPO are at high risk. India's BPO industry is expected to shrink by 14% in 2022.
The automation trend will continue to dominate in the years to come bringing innovation, productivity, and cost-effectiveness.
2. Big Data Analytics: Data Analytics is the centre of every innovation. Whether healthcare, shopping, customer care, internet banking, retail, or any other sector, collating and analyzing data is the foundation of each of these spaces.
Allied market research projects suggest that big data and business analytics will grow at a CAGR of 13.5%. The industry is estimated to reach $684 billion by 2030.
The top trends in data analytics will be:
Business intelligence: Business Intelligence harnesses data analytics, including but not limited to AI, by extracting information from raw data and translating them into valuable insights.
Predictive analytics is also increasingly used to predict future trends and customer behaviour.
Searches for predictive analytics have grown by 117% over the last decade.
One real-life example of BI and analytics is that of Uber, which rose from a simple taxi app to the world's leading taxi service provider. BI is imperative for survival in this cut-throat competitive world.
Dresner's Business Intelligence market survey 2021 states that tech firms, retail, manufacturing, and finance are increasing their investments by as much as 50%.
Risk Management: BI and predictive analytics help minimize downtime by averting equipment failures, security incidents, and other challenges.
For Example, AI-aided risk assessment by US food giant Cargill led to the creation of iQuatic, which helps farmers in several countries predict risks to their shrimp ponds by analyzing patterns in local weather and water pH level and nutrition intake.
Edge Data will play a crucial role
Over 62 zettabytes of data is generated in a year, equating to 64 trillion gigabytes of data from a total of 23.8 billion connected devices.
Gartner predicts that by 2025, over 75% of IT ventures will be deployed at the edges of networks rather than in centralized data processing units.
By 2025, the world's data will exceed 180 zettabytes from over 41 billion connected devices.
With so much data flowing in, the organizations are shifting from on-premise data to partly or wholly cloud-based architecture.
The increased data usage will increase demand for 'Software-as-a-Service' products.
3. Cloud-native technologies and data Analytics
Gartner suggested that 70% of organizations have shifted their part operations, if not all, to the cloud. The biggest challenge is identifying software and technology issues and migrating the data to the cloud.
There is tremendous room for growth in the above three segments of data.
Is there future potential in the BPO industry?
The BPO industry will grow at a staggering rate and will be worth $52 billion globally by 2023. A vast scope of software automation will put tremendous pressure on domestic services. But, while automated software can handle most of the queries, live chat representatives are still essential.
The future of the BPO industry will be driven by high-quality work while still offering exceptional value to its clients. Otherwise, the looming danger of automation will overshadow the sector.
With the growth in the B2B market, a more diverse skill set is needed to lower the cost of running BPOs. This could include jobs requiring specialized training, including creative jobs like designing and writing. Thus, the BPO industry will thrive with many turn-key projects to make their clients' lives easier.