eCommerce outsourcing is an effective but complex business practice. More and more eCommerce businesses in the United States and other countries from across the globe have been using outsourcing to enhance their business growth. It saves both time and money and allows business owners to earn more revenue by focusing on their core business.
In the post-pandemic era where every store has gone online, it has become very important to gain a competitive edge if you want your business to thrive. Many businesses use third-party vendors or services to create goods/products and perform other eCommerce tasks like Data entry, Inventory management, Accounting and Bookkeeping, and Delivery. eCommerce outsourcing is more beneficial than keeping it all in-house.
However, in order to derive several benefits from eCommerce outsourcing, you have to ensure that you are not making the following mistakes.
5 eCommerce outsourcing mistakes you should avoid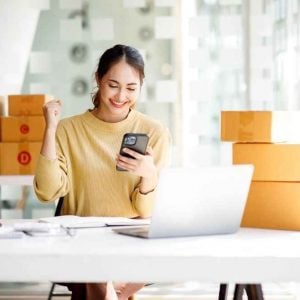 Not cross-checking the background of the third-party vendor/company
For any eCommerce business, choosing the right eCommerce fulfillment partner is extremely crucial. Any third-party vendor/contractor with a poor track record in managing eCommerce businesses can have a negative impact on your brand as well as your business. From bad quality production to delayed deliveries, working with unprofessional third-party partners can affect your customer relations and brand image. Always do proper research on your potential eCommerce outsourcing partner by checking their reviews and track record in the industry. You don't want to work with someone who has a bad reputation in the industry. Ensure that they are familiar with the eCommerce industry and customer base and understand the importance of customer communication.
Not focusing on the core competencies of the eCommerce outsourcing partner
When choosing a third-party partner for eCommerce outsourcing, don't just be blinded by low prices and cheap labor. Effective eCommerce requires numerous competencies such as Logistics, Marketing, Communication, and IT, amongst others. Make sure that the vendor performing your eCommerce tasks can manage all the functions effectively to deliver good results. Make sure that they offer dedicated outsourced logistics for eCommerce and are equipped with a skilled team to strategize advertisement and marketing campaigns. Ensure that they can handle the common eCommerce challenges that are faced by most online businesses and can come up with effective plans to prevent disasters.
Not keeping a close eye on KPIs
For the success of any eCommerce business, it's very important to keep track of the KPIs to measure the success of the business. It also indicates if your outsourcing partnership is proving to be beneficial for your business or not. Many business owners commit the mistake of taking their KPIs for granted which reflects poorly on their business growth and productivity. Always track the KPIs for the tasks that you have outsourced.
For example, if you have asked your outsourcer to process 40 orders within 1 hour or decrease the minimum delivery time, make sure that you are keeping a close eye on the performance of these tasks.
Not communicating the objective of your outsourcing partnership
Whether you want to boost sales through upselling, Optimize product pages for search engines, ensure timely delivery or get leads through social media campaigns, it's crucial to communicate your Outsourcing objectives. Your vendor should have clarity about goals in order to help you achieve them. When you have defined objectives, it becomes easier for the third-party partner to streamline the process and tasks for good results. If you want them to focus on accounting and finance, let them know. This way, it's easier for third-party vendors to meet your expectations from your outsource partnership.
Ignoring hidden costs
When it comes to eCommerce outsourcing, there are several hidden costs associated with the outsourcing service that you may not be aware of. This can include web designing charges, order processing costs, etc. Before sealing the deal with a third-party contractor, always take hidden costs into consideration to avoid any miscommunication or budget issues in the future. Create a proper contract and agreement that clearly mentions all the services along with their price list.
Final Takeaway
If done correctly, eCommerce outsourcing can enhance your business growth on a massive scale and take your eCommerce business to the next level. All you have to do is avoid making these common mistakes that many eCommerce business owners do when partnering with a third-party provider.