It used to be that outsourcing your customer service or your call centers was an easy decision based on financial incentives: You get cheap labour overseas, you cut down on the costs (and chaos) of running a 24/7 in-house customer service leaving it in the hands of your outsourcing company, and you get time to make the big business decisions such as: What do I have for lunch today? 
Moving on to another important business question:
What is Customer Service Outsourcing?
To put it simply, you're handing over the entire customer experience of your existing clients to a 3rd party company, usually an outsourcing company. 
This helps, because when you outsource customer service, you hand over a big part of your business to a 3rd party company exclusively focused on providing the best customer experience to your clients so you can focus on growing your company. And did I mention you save on costs? Because you definitely save on costs. 
So should you outsource your customer service? Your call centers? Let's find out.
It's not just about financial reasons anymore
There's a reason about 54% of all companies use 3rd party customer support to work with their clients. And talking about just the outsourced customer care service industry, it's projected to become a $110 billion dollar industry by 2024. 
So why are so many companies outsourcing their customer service? 
For growing businesses and companies, it's not just about finances anymore. They want to provide the best quality of customer support to their clients, not compromising on their standards, so they can build upon positive experiences, gain more clients, solidify relationships, and most importantly build their brand reputation. And that cannot happen if you sacrifice on customer experience.
In this article, find out exactly how and where you should outsource your customer service to provide your clients with a better customer experience and in return gain their loyalty.
7 benefits of outsourcing your Customer Service
COST SAVINGS
For companies in the United States, Australia, and most European countries, the costs of hiring an in-house customer service representative is pretty steep. Most of these companies choose to go with an offshore or outsourced customer service to mitigate these costs.One big advantage of having an offshore customer service is that you're outsourcing with experts. If you're a start-up company, already juggling around resources, managing an in-house customer service might just be the last ball that breaks your act, I mean, the last straw that breaks your back. An outsourcing company specialises in providing expert customer service, and gives you a team of experienced professionals. .
   2. INCREASED COVERAGE AND SUPPORT

73% of customers say that the most important thing a company can do to provide them with satisfactory customer service is to value their time. That means, shorter call-on-hold times, instant online chat and messaging services, 24/7 customer care support, responding to their social media queries and DM's. It goes on.

Since the beginning of time, the customer has always been right. And today, 24/7 customer service and call center support is a necessity, and that's something you just can't be assured of with an in-house customer service. That's where outsourcing comes in use.
     3. EASE OF SCALABILITY

It takes a lot of resources and time to scale an in-house customer service during periods when business is booming, but offshore call centers are prepared for that possibility and always ready to increase staff to meet a client's demands.

Outsourcing companies are always in touch with trained professionals and representatives who are on stand-by, waiting to come in so customers receive the best possible support, and boost their loyalty.
      4. MULTIPLE POINTS OF CONTACT

Many a times an in-house team will only have a single point of contact, or a single source of help when what you really need is multiple points of contact, specialised services for different types of customer problems, a diverse talent pool in your customer service staff to keep up with the various queries of customers.

An outsourced customer service provides this with volume and diversity of talent pool in staff, training, client specific focused teams to ensure the best quality of customer experience and service.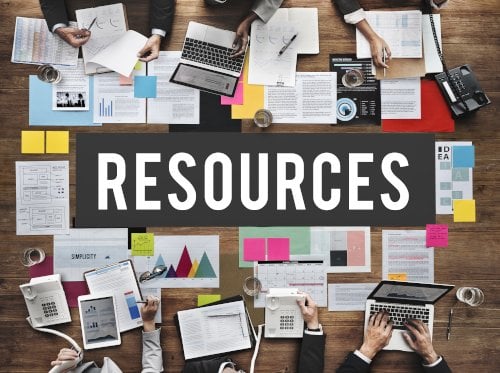 5. INDUSTRY STANDARD RESOURCES

When you link up with a third party outsourcing company like us for your customer care and call center needs, you get access to the best technology required to meet your needs. Outsourcing firms competing with each other have access to the latest tech: enterprise software, server programs, finely-tuned chatbot setups, the list goes on. 
Partner with the right outsourcing firm for your customer service and you can use their resources without making any full time investments that'll burn a hole in your pocket.
      6. DELEGATE RESPONSIBILITY

With a great outsourcing company comes great responsibility. These companies also provide accountability and a review of their services: What can be done better: response time, time on call, waiting time, transparency. This ensures that your customer service is never stagnant, and always improving.

      7. BILINGUAL SUPPORT

If your company is competing in a global industry, having bilingual representation is not just an advantage, it's a requirement. One in five Americans speak a second language, so having multiple language options does have its benefits.

And if you're outsourcing your customer service to another country such as India, you already get multiple language options, for no added costs. It becomes another bonus that your customer service provides, another tool in your arsenal. Which leads me to my next point.
But there's one thing to keep in mind... location matters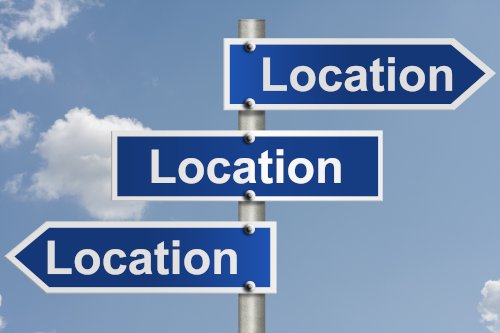 Remember high school geography? I don't. But I know that there's no point in having an offshore customer service if you don't pick the right location for it. There's many countries you can choose to outsource to: These include the Philippines, South Africa, India. 
Coming to India: It has the world's 2nd largest English speaking population. Call center and customer care representatives in India are fluent in the language, eloquent professionals, who are highly motivated and well-versed in international sensibilities. They're also fluent in the international language of cricket, so if you're from Australia…there might be a bit of banter. 
But don't take my word for it. Here's 5 companies who've outsourced their customer services and call centers in India: 
TARGET
JP MORGAN CHASE AND CO.
AMAZON 
AMERICAN EXPRESS (AMEX)
FORD 
This is where we come in. At GrowYourStaff, once our offshore customer service team understands your business, your clients, the brand you've worked so hard to build, our experienced professionals can outline the best strategy for your customer care and work towards providing the optimum experience for your company and your clients.
Here are our 5 secrets to get the best out of your Offshore Customer Service:
How do you ensure your outsourced customer care and call centers deliver the best possible customer experience? 
Well, unlike the rest of the industry will have you believe, there's no one magic trick. Setting up a top quality customer service isn't like making 2 minute ramen noodles. Sure, they might get the job done but they'll leave you wanting more. It's like cooking up an exotic 3 course meal for dinner. It takes a little time. And we make a great creamy butter chicken. 
And here are our tips:
ESTABLISH YOUR BRAND



Your company has its own brand, its own identity, and your customers are used to it. So even if you have an outsourced customer service, our job is to make it sound like your in-house team.





And that requires you to set up some brand guidelines, introduce your company culture to your new outsourced staff, give them a hypothetical set of customer experiences gone wrong, and the way your company likes to deal with them.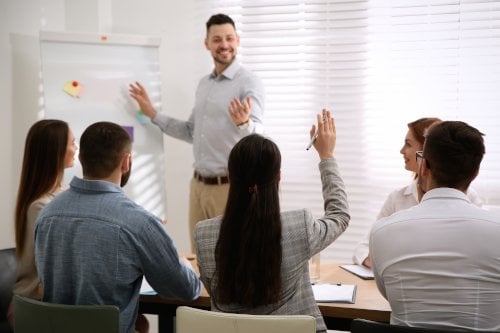 GIVE THEM TIME TO TRAIN



If you expect your offshore customer care to jump in straight to the deep end and handle the plight of your customers, you're bound to have some bad experiences. And while customers

might

share positive experiences with their friends and family, they will definitely share negative experiences.





A single bad call center interaction, and

65% of customers

are likely to spread the word. So, set aside some time for training your call center representatives and outsourced customer service, because word of mouth matters, and if consumers like your customer service, they're going to love your company.
THINK BEFORE YOU CHOOSE



Nothing is more frustrating than a customer service representative who isn't able to communicate effectively with customers. Language barriers, a communication breakdown, or just an inability to understand your customer's particular situation.





So before you choose to go with a 3

rd

party outsourcing company, think about the language fluency of their staff, their credentials, and their prior experience. Maybe have a test call with their call center representatives to see how the interaction goes.





We at GrowYourStaff have graduate professionals with years of experience in the customer care industry who are bilingual and fluent in English.
CHECK FOR INCENTIVES



Some outsourcing companies provide potential incentives to their customer service representatives. Similarly, there are bonuses for call center employees if they meet a certain criteria or goal. Employees and representatives who work in offshore teams like these are highly motivated and driven to provide the best customer service they can, which is great news for your company and potential clients.
To Outsource... I mean to conclude
I've said it before but it bears repeating: If customers like your customer care service, they're going to love your company. Outsourcing can provide you with high quality customer support and call center services, which will match up to your brand standards and also mitigate the costs of setting up an in-house team from scratch.