There's a lot of ways for you to take your company across the oceans and venture into new lands, I mean, countries. If you want to hire a global workforce, expand into new countries, you've got a few conventional options at your fingertips: 
You can set up your own legal entity or a subsidiary and hire foreign employees who'll work at a branch of your company – But since this article is titled Employer of Record and PEO Services, I have a feeling that's not what you're looking to do. 
There are local staffing agencies similar to Professional Employment Organisations (PEOs) that can help you expand in countries like India without setting up your own entity, but exactly how reliable are they? And of course, you can always hire freelancers and independent workers to work for you, but dealing with too many of them will be like organizing a marriage ceremony…best not to think about it.
So what is an Employer of Record?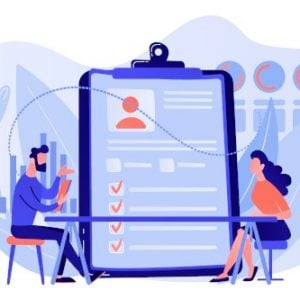 A Professional Employment Organisation or an Employer of Record is an excellent choice for growing companies and businesses to expand into a new country without setting up a foreign entity. To put it simply, you get in touch with a global employment specialist (like us) to take care of all your foreign employment needs. Say you're an American business and you want to set up a team in New Delhi. Well, with an EOR, you can. 
"Okay, wait. Who pays them and how does this all work?"
While the employee will be on the payroll of the Employer of Record, he'll still be technically working for the company which hired the EOR. 
Here's what an Employer of Record or PEO in India will do that you won't even have to worry about: 
Hire employees

Manage and distribute your company's payroll 

Manage employee benefits and expenses

Manage the HR needs of employees

Deal with employee tax matters in compliance with Indian labour laws and regulations 
Getting an Indian Employer of Record or PEO will save you a lot of time and facilitate setting up foreign expansion almost immediately without needing to establish a separate subsidiary company. And that's going to save you a lot in operating costs. 
"But if an Employer of Record is such a godsend, then why didn't I know about it before? There must be a catch somewhere right? Right?"
No, there isn't. Which is what we'll show you next.
Debunking the Top 5 Myths about Employer of Record Solutions
1. EMPLOYER OF RECORD SOLUTIONS WILL END UP BEING MORE EXPENSIVE THAN SETTING UP MY OWN ENTITY
The initial costs of setting up your own subsidiary company might seem low and feasible¸ but the costs of ongoing management and running the company require huge financial and time-based commitments. There's regular expenditure on employee salaries, benefits, other essentials such as banking, location premises, professional maintenance services and so on.
If you don't know the law of the land, you might have to shell out expensive costs for legal issues and tax problems too. Ouch. Working with an Indian PEO means you give out a calculated monthly margin to your Employer of Record solutions (like GrowYourStaff) who takes care of all your local employment needs and has its own local company infrastructure in plac
2. MY BUSINESS ISN'T BIG ENOUGH, PEO SERVICES SEEM LIKE THEY'RE ONLY USED BY BIG MNCs
On the contrary, small and medium-sized businesses (SMEs) are one of the biggest users of Employer of Record and PEO solutions, especially in countries like India. Globalisation has ensured that overseas employment and support is not just the realm of large multinationals and big companies.
Every company, including ours, started small. And the way we grow, and how you grow your staff, is by expanding and connecting with the wider world.
Employer of Record and PEO solutions are perfect for small, medium and growing businesses because they give you access to the resources of an international company, without the financial and infrastructure commitment and investments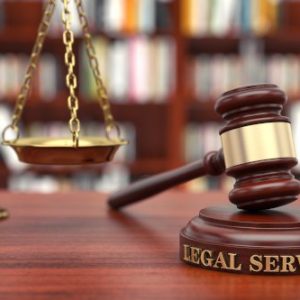 3. ARE EMPLOYER OF RECORD AND PEO SERVICES LEGAL?
Yes, Employer of Record solutions and PEO in India is an authentic and recognised model of employment. Our Employer of Record solutions are 100% compliant with the laws of the land for the security and benefit of our clients.

One of the biggest mistakes that companies make when they go international is: They're not compliant with local labour laws, especially when it comes to mandatory benefits or laws regarding termination of employees on foreign soil.
Moreover, Indian labour and tax laws are complex and require significant legal knowledge and experience to manoeuvre. Thus, working with an Employer of Record solutions or PEO in India to hire foreign employees and expand your company is not only legal but also recommended.
4. MY EMPLOYER OF RECORD WON'T FOLLOW MY COMPANY'S PHILOSOPHY AND PRINCIPLES
This is something that we deeply stress and when it comes to all of our offshore and outsourcing services, and it is even more important here:
A good Professional Employment Organisation will and should take the time to find out the guiding principles, values, company culture and ethos of their client. This is then inculcated to our employees and workforce so they can offer the best services to the client and ensure an overall good fit and partnership. Good communication Q&A sessions, in the beginning, is at the core to build strong relationships with employees and workers to build the perfect employment solution required by the clien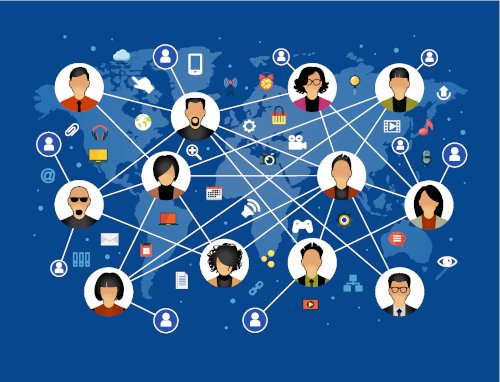 5. AN EMPLOYER OF RECORD WILL LEAD TO DISCONNECT BETWEEN MY COMPANY AND OUR FOREIGN EMPLOYEES
As mentioned previously, a PEO solution doesn't mean the Employer of Record takes over all foreign operations and management of the client. Professional executives and managers will remain in regular touch with the client to ensure their work is being done as required so the client can focus their energy on their home base.
The Employer of Record is constantly in touch to make decisions in compliance with the client such as termination or hiring of employees, and so on.
"Okay, okay, I'm sold. But I got one more question. How do I choose the best PEO in India for my company?"

4 Things to look for when Choosing Your Employer of Record
1. IN HOUSE TEAMS AND EXPERTISE
Not every Employer of Record or PEO solution will offer the local expertise you need to retain top performing contract workers/employees and gain a strategic advantage over your competition.
You should know, some PEO services in India tie up and rely on further 3rd party partners to manage local employees and provide HR administration. This leads to slow, bureaucratic decision making and processes.
But we are different. GrowYourStaff specializes in building remote teams, providing expert Employer of Record services through offshore employee teams in India, which consist of our own talented employees who are carefully recruited.
2. EXPERTISE IN LABOUR AND CONTRACT LAWS

India has centralised Labour Laws, and also over 200 state laws that deal with labour and employment. It is extremely important that whichever Employer of Record or PEO service you choose to go with ensures that employees are hired under written employment contracts that clearly define the employer-employee relationship and their respective rights and responsibilities because let's face it, while we all love courtroom dramas, no one wants to be served with an employment dispute.
Indian labour laws require provisions for an employee's provident fund, maternity benefits, insurance, issuance of bonuses and appraisals, and so on to protect workers' interests. And as someone who's studied Indian tax and labour laws in detail, trust me, it's a headache. You should also know that these laws are applicable to foreign nationals working in India.
Thus, your choice of Professional Employment Organization or EOR should know and has to incorporate these localised benefits and necessary elements in the contracts of its employees to facilitate your global expansion and set up your team as fast as possible.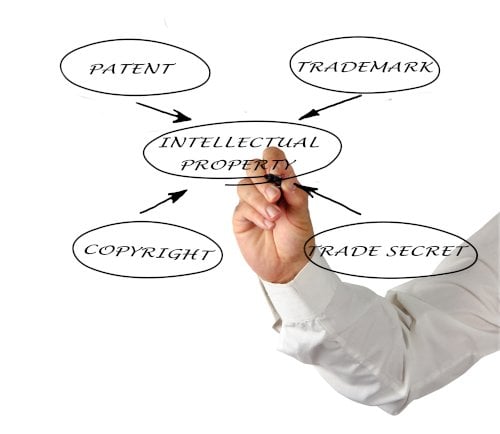 3. PROTECTION OF INTELLECTUAL PROPERTY

A good Employer of Record or PEO service will have an IP protection clause built into its contract. This means that ultimately all intellectual property belongs to the company, or the client. This gives you full control of an employee's intellectual property and operations
4. HANDLING CONTRACT TERMINATION AND SEVERANCE

Employees must know that they're going to have to terminate the employment relationship with their employers, or at least some of them one day. And that has to be done carefully following the legal termination process as per the local labour laws.

Some things that are often overlooked by employers are a proper termination notice, severance pay out, any unused holidays that might have been accrued. Your Employer of Record is supposed to manage this entire process seamlessly to ensure everything goes super smoothly, kind of like creamy peanut butter. Apologies. But this is where we come in. The EOR solution, not the peanut butter. 
To conclude, EOR Solutions give You an Edge over the Rest
Instead of spending a lot of time and efforts to establish a subsidiary entity in a foreign location to kickstart your business' global expansion, you can slowly dip your toes and test the waters by going with an Employer of Record service or PEO in India. 
Choose an offshore partner that can successfully fulfil your overseas employment and HR needs. An EOR who will ensure that all your contracts and HR procedures are in accordance with the local legal framework so that you are never in violation of the law.

At GrowYourStaff, we not only provide expertise in Employment of Record solutions, but have years of experience in building outsourced and offshore teams, whether it is customer services or call center solutions, outsourced financial modelling services, or dedicated teams to hire experienced professionals in India while also managing payroll, benefits, all as per the requirements of our clients.