Companies prefer to operate on leaner budgets; this is where outsourcing comes into the picture. Companies outsource various tasks like bookkeeping, Controller/CFO services, accounting, etc., to third-party firms. 
Let us read further to understand how outsourcing accounting services works. 
What is accounting outsourcing services?
The popular outsourced accounting services are – preparing a company's financial statements, managing bank account operations, analyzing financial data, preparing outgoing invoices, etc. 
How much does outsourced accounting cost?
The cost of outsourcing varies based on the complexity of tasks and the number of transactions opted for. On average, the price of bookkeeping ranges from 500$ to 2500$ a month. Outsourcing allows you to hire professionals who can render customized services suiting your needs and requirements. 
Why do companies outsource accounting?
In a survey by KPMG, about 40% of organizations plan to outsource more accounting activities to reap its benefits. The advanced cloud-based systems and financial automation solutions are also encouraging more companies to outsource accounting.
Businesses spend 2 to 5% of their revenues on training their accounting staff. By outsourcing, you can waive off most of these expenses related to buying accounting hardware and software, training, employee benefits, and office supplies. The accounting service providers have access to the latest technology and skills to use it.
Effective utilization of time
All the time that gets wasted in overseeing payroll and bills can be utilized to do productive work. In a way, by outsourcing, you get redirected to driving your business by focusing on your goals. 
You are free of all the hassles of servicing the key financial tasks. You get to work on the functions of your choice and can make informed decisions
Outsourcing allows you to minimize your investments in human resources, thereby maximizing your production. You are much better equipped to scale up your production, and you can react and anticipate changes faster
Avoiding Recruitment Hassles
To build an in-house accounting team, you have to face multiple recruitment hassles. Right from sending out advertisements, writing long job descriptions, shortlisting resumes, and conducting numerous interviews, you have to handle everything yourself. You also need to build an HR team to take recruitments, training, and induction. 
Now, suppose you choose to outsource accounting, then all you need to do is share your requirements, and the rest of everything is taken care of.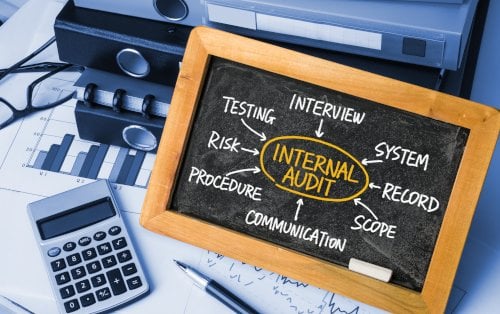 Outsourced team comprises of professionals who provide your company with audit support and relevant solutions to deliver effective cost control measures. These professionals know their job, and they can help you make informed financial decisions. 
Due to unprecedented times during pandemic, the financial standing of companies keeps fluctuating. In such situations, the company needs to scale up and down their teams to work with ease. However, outsourcing takes care of talent management and instead develops strategic plans to grow your business further during a crisis. 
Forecasting and compliance
Outsourcing accounting can help you forecast your business needs by organizing and analyzing the data at every business stage. Moreover, outsourcing can help you avoid tax penalties and grab maximum benefits from local, state, and federal laws. You get to avoid any tax penalties or liabilities that may arise due to late financial proceedings or mishandling. 
What are the types of accounting services?
This is indeed the most common type of accounting activity that every business requires. Bookkeeping involves recording day to day tasks, which includes expenses, papers, and files. 
Bookkeeping is required to organize information and keep it in place. Earlier, people used to maintain books physically, but nowadays, almost every organization uses accounting software to maintain communication. 
Filing taxes, claiming returns on income tax is done under taxation. Maintaining compliances and seeking advice comes in handy with professional accountants around. 
4) Financial Controller Services
These services involve taking measures to ensure that a business is doing well. The financial controllers talk to employees and the clients to check the financial health of the firm.
Internal audits are conducted to ensure the company is following compliance and laws in alignment with the land law.
Forensic accountants specialize in identifying malpractices or tax evasions that are identified and removed post internal auditing. Forensic accountants act like law enforcement agents for a business. 
The professional accountants tally the financial records as mentioned in the books. Their meticulous eye tries to detect any discrepancies that may have happened. There are serious measures suggested to cut down expenses and prevent fraud. 
Payroll processing ensures accuracy in tax rates, tax filing, and regulatory information. It involves complete maintenance of employee's financial records, including their income, bonuses, and deductions. 
Account receivable takes care of the receivables from clients or other sources. The time period of payment is reduced, and it is ensured that the invoices are processed quickly by doing this particular activity. 
10) Management Accounting
Managing a company's budgets and expenses to reach the set financial goal is a part of management accounting. The management accountants justify and validate the company's allowance to ensure your new product launches align with your budget. 
 Outsourcing accounting services are handy for organizations to function. All small, medium, and big sized enterprises are opting to outsource most of their time-consuming tasks.