The short answer, is yes. But like most things in running an online business and being an entrepreneur, it's not that easy. You need to know when is the right time to hire one, where exactly your Virtual Assistant (VA) fits in your Amazon business, and how they can help you better utilize Fulfilment by Amazon (FBA) for your business. And just so we're clear, a VA is a remote employee, not an artificially intelligent actual virtual assistant. Yep.
Who is an Amazon Virtual Assistant?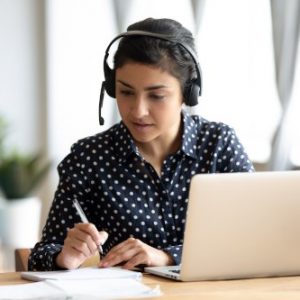 An Amazon VA, or FBA Freelancer, or virtual consultant is basically like an online secretary. They help online sellers and entrepreneurs in growing their FBA business using their expertise in Amazon. They take care of tasks so you don't have to stay up all night too, and so you can focus on running and expanding your business. 
"Okay. But how do I know I'm gonna need one and if they'll be right for my business?"
If you run an Amazon FBA business, chances are you have a LOT of tasks, and that to-do list isn't getting shorter any time soon. But because of the internet, you don't need to hire an additional employee to handle your baggage. 
You can find a remote Amazon VA or FBA consultant who'll free up your day handling the boring, mundane administrative tasks you dread waking up to, so you can focus on more important things. And, because the Amazon VA will be a remote employee, you can hire them as a third party contractor and not have to pay any additional employment taxes, or payroll fees, or health insurance. 
"Okay, yes, that's pretty cool." 
I know, right? Here's what all tasks you can outsource to a remote Amazon VA for your FBA business: 
What an Amazon VA Actually Does
Literally anything. Any mundane non-essential tasks that don't actually require you to do them can be outsourced to an FBA freelancer or an Amazon virtual consultant. 
A great way to figure out those tasks is to write down what you're working on every hour for a week. At the end of the week, ask yourself which of these tasks really require your presence and which can be outsourced or delegated to your remote Amazon VA. That'll save you 5-7 hours in a week, which is also the same amount of time as the new Rick and Morty season. I know what I'm doing…
5 FBA Tasks You Should Outsource to your Amazon VA right now: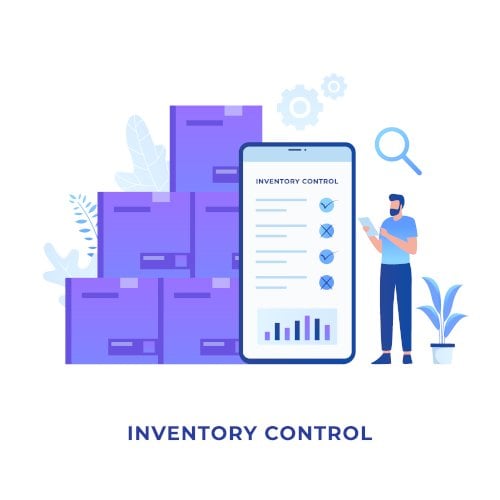 Although not too time consuming, it's super easy to get overwhelmed by the many systems and processes provided by Fulfilment by Amazon to update and manage your inventory. Add to that all the multiple ways of inventory management and it's like figuring out which method to use to solve a complicated math sum. Easy, the best method: Get someone else to do it. 
This is where our remote Amazon FBA freelancers and virtual assistants come in. They can help track orders, sales, deliveries, and inventory levels in warehouses and Amazon stores. 
If your business is Fulfilled by Amazon (FBA), great news! Amazon basically handles everything, from picking up the goods, packaging, shipping, keeping the ever waiting customer updated, and making the drop (of the goods). 
However, even if your seller business works on Self-fulfilment or 3rd party fulfilment, managing orders can be a tedious process with tons of work such as accounting, marketing, forecasting projections, and so on. 
GrowYourStaff's remote Amazon virtual assistants and FBA consultants take care of all the administrative tasks so you don't have to. These include recording order entries, arranging for shipping, invoicing clients, providing customer support (even though Amazon mostly does a good job with that) and removing non FBA orders from your warehouse inventory. You get the gist.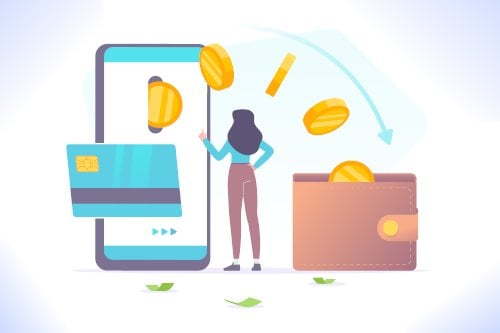 PRODUCT RETURNS AND REIMBURSEMENT 
Customer satisfaction is a mystery box, and products may be returned or exchanged for various reasons. Damaged products, items with defects, sometimes (albeit rarely) even a  wrong product gets delivered…your remote Amazon VA or consultant must be empathetic and customer-focused to deal with concerns in a timely and satisfactory manner so as to maintain the goodwill of your FBA seller business. 
However, if your products or items are lost, damaged or misplaced at an Amazon warehouse or a facility operated and owned by Amazon, you don't need to worry. Fulfilment by Amazon has a reimbursement policy exactly for situations like these to compensate the seller. But, it does involve a lengthy and drawn out process, like slow cooking a brisket for 8-10 hours, which, let's face it is much worse than watching paint dry because it's so much more delicious but…I digress. 
This is something your VA or FBA consultant can take care of for you, filling out multiple forms and raising your business' case with Amazon's support team so your case is investigated and solved, and your product loss rightfully reimbursed. 
ADMIN WORK, LOTS OF ADMIN WORK 
This is where remote Amazon VAs and FBA assistants shine bright. Administrative work is easy to do but time consuming, repetitive, involves mostly a set of repetitive tasks, and usually doesn't involve work that's intended to bring in the money (read: generate profits). 
And there is a lot of it. Our Amazon VAs and remote consultants work are heavily experienced in these tasks which are also very important. Adjusting inventory, shipment reconciliations, setting the price… are very necessary for online sellers for the smooth running of their FBA business.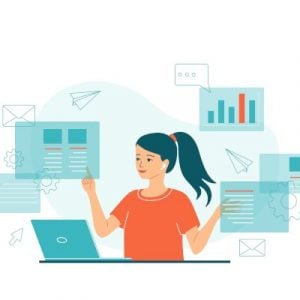 PRODUCT SOURCING AND RESEARCH 
At GrowYourStaff, Amazon FBA remote assistants help advise sellers on the best-selling products in their category. They examine possible items that can generate sales by examining listings, organic rank, sales history, and product demand. 
Product research is necessary to find and compile a list of products to sell on Amazon Aside from that, you'll need to obtain samples in order to test and compare similar products from various manufacturers. Once you've decided on the proper goods, you'll need to negotiate pricing and delivery terms with the manufacturer, as well as handle billing. Doesn't that seem like a lot? This is exactly what your Amazon VA can help you with so can focus on other things. 
Product Sourcing is one of the most important, if not the single most important task in an Amazon FBA business. It can also be complicated for a relatively new Amazon VA or consultant, which is why you have to be specific in your expectations when you're looking for one. 
.
What to Do Before You Hire an Amazon VA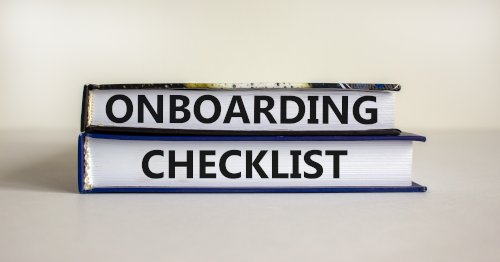 Be specific about what you want your FBA consultant or Amazon virtual assistant to do. Think about these questions before hiring your remote FBA assistant: 
What products do you want them to source? 

What methods do you want your remote assistant to use to source those? 

What software do you use and will the VA be familiar with it?



If you want them to focus on research, are they experienced as a market research specialist for Amazon FBA?
If sourcing products is your priority, do they have experience in finding good deals for other sellers? 
There is no point in hiring an Amazon VA if you are not familiar with the tasks you're hiring them to do. You still need to understand the process, so you can train your FBA assistant exactly how you want them to be, and give feedback when necessary.
"Okay, I get that I need to hire an Amazon VA and exactly how they can help me with my FBA business. But the internet is a big place, how do I know where to find the best remote VA for my needs??" 
Yes, I was getting to that before, you know, you interrupted me. 
The 3 Best Places to Hire an Amazon VA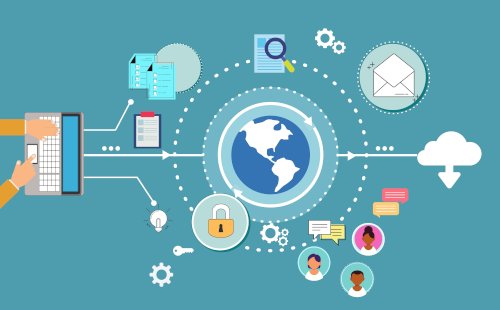 Amazon Service Provider Network
Connect with qualified freelancers who are already familiar with the Amazon landscape. The Amazon Service Provider Network checks providers before allowing them to offer their services on the network, and it is accessible through your Seller Central account. 
However, because this is a service for FBA businesses and online sellers provided by Amazon Seller Central, it might be more expensive than other options. 
There's a ton of freelance websites such as Freelancer, Fiverr, and Upwork that have dedicated sections for Amazon VAs and FBA sellers to provide them with remote virtual assistants and consultants. 
Some of them (like Fiverr) are more budget-friendly where you'll find freelancing VAs willing to work on a project to project basis, others (like Upwork) provide services based on hourly rates.  
There's no one size fits all approach, you'll have to go through hundreds of portfolios, shortlist VA candidates based on your FBA business' budget, go through reviews, and maybe even conduct interviews. 
Many outsourcing companies also provide remote Amazon virtual assistants and FBA consultants. This is where we come in. At GrowYourStaff, you don't have to go through the tedious process of shortlisting and vetting Amazon VAs and seeing which one is suitable for your needs. 
We do it for you. We evaluate hundreds of VAs and remote FBA assistants to see whether they match up to our criteria and expectations, before connecting them with a seller client so they can solve the exact problems in your online FBA business and provide you with a much needed solution.
Now that you've been through the long answer of how an Amazon virtual assistant can help your FBA business, you can start the process of hiring a VA for your needs.
By the time you think that you need to hire an Amazon VA, it is probably already a little too late. And if you're thinking about it, don't wait too long. Go through the process of figuring out the tasks you want to be outsourced to a remote Amazon consultant, and find one that can fit in your FBA seller business like a missing piece in a jigsaw puzzle.
Whether it's product sourcing, product research, administrative work or something more novel such as setting up Pay-Per-Click ads, setting up ad campaigns and analysing them, or creating buyer personas, our vetted and experienced Amazon VAs and consultants do it all, and do it how the seller wants them to.