Finance and Accounting outsourcing is moving steadily into the digital space, making it easier to keep financial records up-to-date. Over the last decade, more than 1/3 of small businesses have outsourced their financial services to professionals as they could see its long-term impact on their business.
Outsourcing is more cost-effective than hiring additional full-time staff to boost your business efficiency.
Can financial and accounting services be outsourced?
Outsourcing finance and accounting is a service that provides a whole accounting experience for small businesses. Outsourcing brings you day-to-day transaction coding, accounts payable and receivable, management financial reporting, and many other services.
Outsourcing helps you cut overheads and get better financial leadership to succeed in a cut-throat competitive environment. You would be able to choose to outsource when you analyze your industry's present scenario and can see where it is heading. These analytical insights will help you act in the best interest of your business.
Businesses across the spectrum can increase their efficiency with outsourcing by:
Enabling process expertise and technology
Supplementing existing resources
Extending full-scale finance and accounting support
Here are the benefits that come with finance and accounting outsourcing:
It allows you to focus on the business
Advanced technology and expert accounting teams easily handle end-to-end accounting without personal supervision. This allows the businesses to spend more time on core competencies and less time crunching the numbers and dealing with documentation. Outsourcing is efficient for clients and CPA firms because modern tech solutions lower service costs, increase accuracy, utilize fewer resources, and allow financial experts to dive deep into client issues.
2. Proactive Approach
The financial advisors and CPAs provide value by providing timely advice about the potential pitfalls and opportunities. Instead of reacting to situations after they have occurred, this allows for a proactive approach to strategize the roadmap accordingly. This changes the business approach from being 'reactive' to being 'proactive.'
3. Real-time information access
Most financial reporting does not occur in real-time, so companies can't use it to improve their business efficiency. On the other hand, having real-time information is extremely valuable for identifying the key drivers of the business.
Outsourcing helps you use cloud-based real-time technology to make that information easily accessible.
4. Accuracy
Accounting and financing is a complex area that requires many regularities and rules that business owners may not be aware of. Consequently, outsourcing professionals are highly skilled in avoiding any breaches of any sort.
5. Meeting Compliances
Daily tasks, priorities, and operations may keep the business owners hooked to miss out on compliances and deadlines. It is crucial to meet compliances on time to receive third-party funding in the future. Your outsourced professional finance team will ensure that returns are up to date and that the compliance timelines are strictly met.
6. Financial and Managerial Flexibility
Outsourcing gives you the flexibility of a pay-as-you-need model. You can choose to pay for a specific service or can hire full-time services. Fixed costs can be converted into variable costs, which allow allocating investments for other activities. Businesses can acquire more capital directly into their revenue-generating activities.
7. Data Security and Cost-effective
Outsourcing allows instant remote access to your data and financial insights. You can outsource any finance and accounting function without fearing confidentiality, security, or privacy issues. Cloud-based servers come with fool-proof disaster management allowing data recovery across all their premises. Automated financial procedures lower the risk of human errors and reduce fraud risk, eventually increasing profitability.
What finance functions can be outsourced?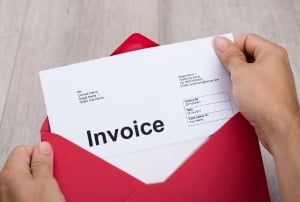 All financial and accounting functions can be outsourced easily. Here is the list of tasks that can be outsourced:
Invoice imaging, storing, approval
Expense reporting & Online payment approval
Check processing, Enquiry handling & Order management
Cash forecasting and reporting, Debt management
Customer billing & Collections management
Employee expense processing & Balancing ledgers
Multi-entity and multi-currency consolidation
e-payments handling
Subscription/maintenance renewals management
Accounting/bookkeeping software setup
Audit reporting & Compliance management
Employee and vendor communication
Management reporting
Review of services or product line efficiency
Key performance indicator (KPI) reporting.
Data collection and interpretation
Audit support
Company financial data analysis
Planning, budgeting, and forecasting
Federal and state income tax returns
Tax assistance for collection, filing, remittance, and compliance with tax regulations.
Payroll tax collection, filing, and payment
Outsourcing provides highly-sophisticated automation and personalized finance and accounting services. With customer-centricity in focus, processes and workflows are increasingly automated. Outsourcing also steers businesses by providing them with financial leadership. Financial experts work relentlessly for your business without meeting you in person. Companies have a global pool of experts to tap into and find reliable finance and accounting partners.
Outsourcing brings you many long-term benefits where you can access financial experts at a reduced cost without compromising quality. Thus, financial expertise is readily available to all small and medium enterprises or start-ups.