Sales calls are typically a very time and resource-intensive part of the sales process, especially when it comes to cold calling. Not only can cold calling often be a pain, it usually takes a lot of time and effort, often for relatively low rates of return. As a result, of all the functions your sales team carries out on a daily basis, sales calls are possibly the most suited for outsourcing. 
But as is often the case, deciding to leverage the benefits of an offshore sales team can be a very different proposition from actually succeeding. A remote sales team can be very difficult to manage, and the task of keeping engagement and productivity levels high can be daunting. 
How can your organization adopt an effective strategy to outsource sales calls and effectively manage remote sales teams? We look at outsourcing in this article and proven tactics to make the arrangement work. 
Why does it make sense to outsource sales calls?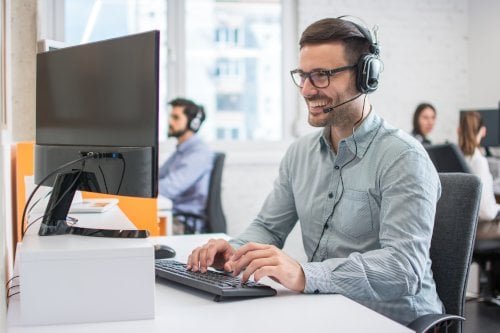 Organizations choose to outsource sales calls for very many good reasons. Certain organizations choose to outsource when they are at the point where they are experiencing growth but do not want to scale their operations and staff prematurely. In such circumstances, an outsourced team provides the perfect solution to manage the increasing workload without making a permanent commitment. 
There are numerous other reasons why outsourcing sales calls is such a good idea. These include: 
Cost savings on staffing: Regardless of what model an organization choose, outsourced sales teams cost demonstrably less than a completely in-house process. The mere procedure of hiring, onboarding, and supervising these teams in-house constitutes a significant capital outlay that can prove problematic if the organization is not ready to scale. 
Saving on location, setup and equipment costs: Outsourced sales teams from companies that provide this as a service do not need to be set up with equipment, a location or other needs. All of these resources come with the service, meaning organizations that choose to outsource can avoid these costs.
Flexible staffing solution for slow periods: As every organization knows, sales can be fickle. During one period, you may be absolutely swamped while at others, things can be very slow. Rather than strain in-house teams to cope with peak periods or trim down teams every time business slows down, organizations utilize outsourcing to meet the changing needs of these periods.
More hiring options available: Once the decision is made to outsource sales calls, organizations immediately gain access to a much wider pool of talent. This can be very important to access a broader range of talent and even to access skilled but affordable talent in certain offshore locations. This is why many organizations in the US have outsourced sales teams in place such as India.
The benefits of outsourcing sales calls are clear. However, these benefits are often balanced by the challenges of getting it right. How do you put together an all-star offshore sales team that is effective and well-oiled? 
How to hire a remote sales team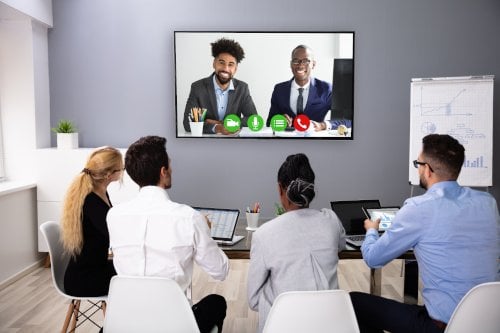 Hiring an offshore sales team starts with understanding what you intend to achieve and how you want to go about this. To ensure you have the best shot at hiring a functional team, put these tips to work: 
Define the ideal agent: It doesn't matter if you are building your offshore team from scratch or working with a staffing company. You should know what type of agent will likely work well within your system and actively look to attract these. 
Design your recruitment process: Although a staffing company will largely take care of recruitment, you can introduce aspects of your proprietary process into the procedure. It is important to keep an open mind here though in order to take full advantage of the broader pool of talents that are available.
Conduct a formal onboarding process: With the remote work structure, it can be hard to make the new hire feel like part of the team. A formal onboarding process can take care of this though. Send out a company-wide email to welcome them on board and provide sufficient training manuals, information and coaching to ensure they hit the ground running.
With the team hired and set up nicely, they're ready to start work. But there's still the question of how to ensure that your offshore team is engaged and productive. We'll talk about this in the next section.
How to monitor your outsourced team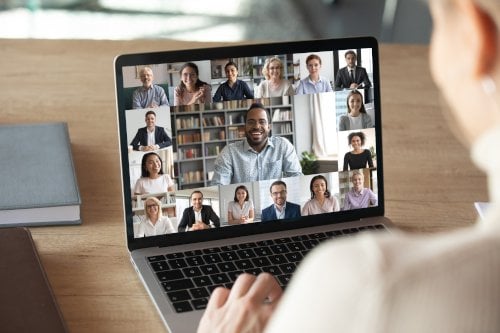 After hiring a sales team and onboarding them, there might be some temptation to take your foot off the gas, especially if the team was set up by a staffing company. But this is the time to put in place a comprehensive process that helps the team stay engaged and providing value for your organization. Here are some steps to take: 
Establish open communication: Open communication lines between management and your remote sales team will be vital for success. Identify what methods of communication each of your team members are most comfortable with and try to accommodate them. Or if you are maintaining official lines of communication on a single platform, such as Slack, ensure every team member is familiar and comfortable with the platform. 
Set clear expectations and goals: Leave members of your outsourced team in doubt of what you expect and want to achieve. Whether this affects company goals or individual sales targets, ensure they understand what is expected of them and how their performance will be measured.
Provide the right tools: Find the tools that work best for your sales teams and ensure they have all they need to succeed. Often, the required tools will be more in the form of software than hardware, and you may have to foot the bills of internet access. Tools such as a comprehensive CRM can help you keep a close eye on performance and analyze what members are performing and which ones aren't.
Overall, hiring and managing an outsourced sales team can prove very beneficial to your bottom line. However, getting a skilled, well-oiled team set up can be very tasking. With these tips, you will be able to more effectively handle the task of setting up and monitoring your team. But if you would prefer to enjoy further time and resource savings on the process, our team at Grow Your Staff can help.
We can help you build an effective offshore team
We can help you take care of the entire process, from hiring, to setup and even management of the team. Our experienced consultants understand the dynamics of a successful outsourced team, and we possess the skills and resources to help you make a winning bet. If you would like to learn how we help organizations set up profitable teams, get in touch with us today.