Should you? Yes. But after Reading This, You'll Want to.
When you need a house, do you go to the hardware store and buy some bricks, mortar, cement, and get to work hoping you'll be done constructing your house in a year? I don't think so. No, you hire a contractor and wait to reap the benefits of your newly constructed house. Same when you need an accounting firm. Or a lawyer for your legal needs.
But everyone's an expert when it comes to sales calls, cold calling, and sales and marketing. And why not? You just need a team of sales staff and marketers who've read How to Win Friends and Influence People to just cold call people everyday, right? Wrong. 
Sales calls and marketing, especially now, is a very competitive industry that's changing by the day. Not only that, cold calling requires a lot of time, effort, investment, and training to see success and even then it might not show high returns on investment. 
This is exactly why cold calling services and telemarketing services are the best suited for a company to outsource. 
So how do you reap the benefits from an offshore sales team? Here's how: 
Your go to guide to outsourcing sales calls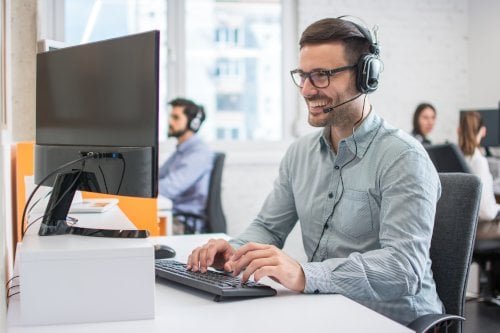 SAVE ON STAFF:

Can you afford an inside sales team? Sure. But cold calling services will burn a hole in your company's pocket. The process of hiring, training, hiring replacements, and making sure your staff gets used to the company culture takes time and resources.





An outsourced sales calls team

will

save your costs and provide you with lower costs of operation. This is exactly why many firms in the US hire experienced offshore teams in India.

INCREASED PRODUCTIVITY:

Outsourced telemarketing and call centre services will trim your staff size and free up time and internal resources.



But is that all? A professional remote sales calls team like GrowYourStaff's has standards. An offshore marketing team has an already established sales process.



Think about it, professional sales staff with 100+ cold calls a day, 2100+ cold calls a month? Outsourcing sales services will not slow down your company's business, it'll make your company even more productive.

INCREASED RELIABILITY:

There's no point in generating leads if your sales team can't retain them as customers or assets. This is where an outsourced sales calls services comes in handy.





Once you provide them with information about your business, your sales cycle, your target market, they can take over and offer some much needed reliability and consistency to you marketing requirements.

An outsourced sales team doesn't have any "off days", they keep up the quality of leads and cold calls.
FLEXIBILITY AND ACCURACY:

Now, depending on your sales cycle, you'll have days where sales are through the roof and your office buildings are bubbling like on a Friday before a long weekend, and days where there's a relative lull in proceedings.





Instead of having periods of in house sales teams working overtime and then going through downsizing, have an offshore sales and marketing team look after your cold calling needs whatever the season.





They'll retain and develop existing customer relations, and religiously generate and follow up on sales needs. 
You might have just established a company, or are looking to grow your company, or are looking to scale your business, there's a high chance you'll reap a lot of benefits from an offshore sales and marketing team. 
So how do you find one that gets what your business is trying to do and fulfils your company's needs? That's what we'll look at next:
Tips to handle your remote sales team
OPEN COMMUNICATION CHANNELS:

A communication breakdown is the last thing you need with your offshore sales team. After all, isn't that what cold callers are supposed to be good at?

Effective communication with your sales and marketing team will help them understand your company's vision and tailor their cold calling services to the aim you aspire to reach. This is another reason why India is an ideal location for an offshore sales team, as it has a large professional workforce fluent in English.
ANSWER QUESTIONS:

It's that simple. For outsourcing sales services to work, and they do work, your remote team should have all the information about your business to zone in on your target market and do what they best: Close deals.





Take GrowYourStaff: Once our offshore sales team understands your business, they'll be in the perfect position to outline the best strategy to attract potential customers, improve the customer's experience, collect data, and work to the client's satisfaction.
OUTLINE YOUR RECRUITMENT PROCESS:

Your company has its own vision and philosophy. While an outsourcing firm will majorly take care of recruitment and providing you with an offshore sales team, you can (and should) incorporate your company's ideals and culture into the mix.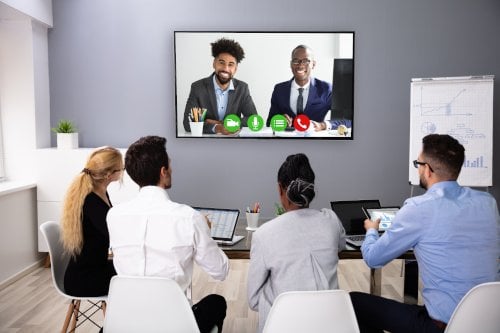 TRUST YOUR TEAM:

 

There's a reason we hear about cold calling all the time: Because it works. And for a cold calling professional, the job isn't just to dial a prospective lead, read from a script, and repeat.





A sales professional's career depends on successful sales campaigns and developing long-term relationships with clients. 

Cold Calls still remain the most effective way to gain new customers

 get it, it can be hard to go the extra mile to build relationships with remote offshore employees. But it 

is 

worth it, as creating an atmosphere of trust and positivity will lead to more productivity.





One way to do that would be to provide them with the required hardware and software tools to go about their business, such as a comprehensive CRM. You can monitor performance, and see which members are performing and which ones are not. 

When you pay attention to the needs of your team, you create confidence. Even if it seems to be more difficult to monitor the team's progress remotely, it is important to avoid micromanaging them.
SET EXPECTATIONS AND BENCHMARKS:

 

Once your remote sales team knows exactly what to do and the benchmarks it's set out to achieve, it can grow in parallel with your company. And what you get from this is sales outsourcing that scales as fast as your business does.





A dedicated sales team of cold callers is always flexible and always scalable. Your remote sales team will consist of skilled and experienced professionals with years of experience in the industry, all at a flexible level of scalability, and you will get what you want, when you need it.
A Review of Sales and Cold Calling Services We Provide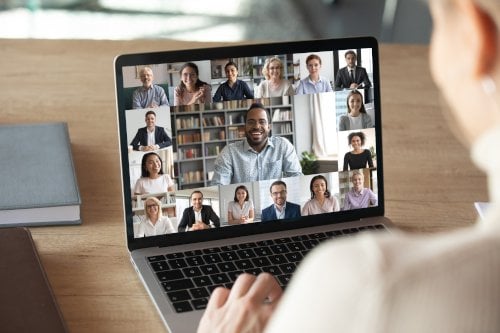 B2B COLD CALLING:

Our offshore sales team professionals have a lot of experience selling directly to businesses. Our trusted, energetic, street smart cold callers know exactly how to communicate with your audience in a proficient way and represent and uphold your company's status. 
B2C COLD CALLING:

Cold calls direct to customers and consumers is the bread and butter of sales professionals. These professionals have a fool proof process which is tailored to your target audience to find the best way to attract new customers quickly and efficiently. 
GENERATE LEADS:

If your company has a sales process and growth plan outlined, you know there's a certain amount of leads you need to close in each sales period. An outsourced sales and cold calling team aims to take you closer to your marketing goals by generating proper leads.

Once leads are generated, our offshore team will drum up consistent traffic to boost your business, follow up with potential customers, and will always look to fine tune the lead generation process. 
HIGH QUALITY RESPONSE MANAGEMENT:

Let's face it. No one likes to be left hanging. Especially people you want to be in business with. 

So when a potential lead comes through, or a frequent business consumer wants to get in touch, whether through call or email, our offshore team will prioritize them through the system and provide a high quality coordinated team response.
Outsourcing: Time to Make Your Call
Pardon the pun.
But, by now you should agree that outsourcing your sales and cold calling services is the most cost efficient and quality consistent way to learn about your future customers. They'll assess and improve on customer satisfaction, and enhance the customer experience based on the data collected. 
If you want success in sales, you need to outsource it to a reliable and professional offshore team. This is where we come in: A remote team of highly skilled and seasoned professionals, who can take the entire process from your hands, from hiring, to setup, even management. 
Our professionals will provide you with a flexible and scalable offshore team, which might just turn out to be the best sales bet your company can make.