Did you know that the Bering sea houses most of the red king crab population in the world? Maybe, maybe not. Did you know that India has a huge population of software and web developers? Of course you did.
Whether you want a simple website for your business that serves as a company blog, or a complex web page with built in widgets and chat boxes, outsourcing your web development project to India is always a good option.
The decision to outsource any part of your business is not easy, and, let's face it: Your company's website is the backbone of your business. If your web development needs are complex and require some micromanagement, one can see how you might be a little hesitant about outsourcing such an important task.
However, you can put your worries to rest: India is one of, if not the best market in the world to outsource your web design or web development project. A recent CBRE survey stated that 75% of multinational companies prefer India as their choice when it comes to IT and web development outsourcing. I know what you're thinking: But why 
5 Reasons Why India is a Hub of Web Development Outsourcing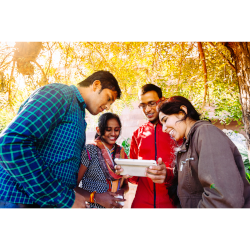 1. HUGE TALENT POOL
Every year, 1.5 million programmers graduate in India headfirst into the software development industry. Once you include experienced web developers and those who took the unconventional route and learnt the game as freelance web designers and developers, that number barely begins to scratch the surface.
Competition in India is extremely high, and thus so is the number of highly talented programmers. So if you want a website that pops out of the screen and makes your consumers take note, look no further for your innovative outsourcing solution.
2. INCREASED PRODUCTIVITY AND COST SAVINGS
If you're in the US and not working on your business, rest assured that your outsourced web development team is. Programmers in India work round the clock, especially on short timed projects so you have no complaints with the final result.
Because there is an abundance of talented web developers in India, it is significantly more cost effective to hire Indian web designers or outsource to an Indian web development company. This saves you the time and money involved to set up an in house team of programmers who'd require twice the money, office space, and other logistical resources that you can reinvest into the company or (cough) put back into your pocket…moving on.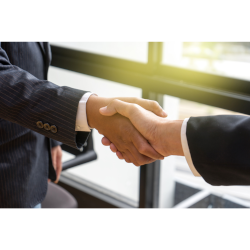 3. GOVERNMENT SUPPORTED IT SECTOR
The Indian government sees the IT industry as one of the leading industries in the country, as well as one of the fastest growing. The government's fiscal and tax policies prime the industry to be a smooth provider and exporter of IT and web services, and in turn, entice you towards outsourcing your web design and development needs to India by providing a problem-free environment and even tax-related benefits.
4. GOOD AND EFFECTIVE COMMUNICATION
Like my therapist points out about all my past failed relationships, good communication is the key to success. And whether you're outsourcing an app development or a web development project, you need to have an open channel of communication with your offshore team.
Considering that India has the second largest population of English speaking persons in the world, I'd say that you're in good hands (tongues?). Most outsourcing companies set up offshore teams where members and programmers are comfortable using Slack, Skype, or whatever business communication tool that you think is the best choice to interact with your team, and get your needs for the project across.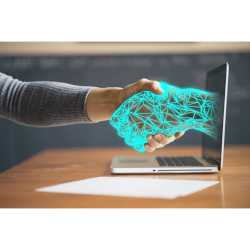 5. UPDATED TECHNOLOGY AND QUALITY INFRASTRUCTURE
The IT Industry is one of the fastest growing and most developed in India. Your offshore team of web developers and programmers will have tons of experience with the latest technology, front-end and back-end software, and programming languages. Outsourcing companies that provide web development services generally have top tier technology and communication infrastructure, that is, if they're any good.
High quality technology, and web developers who know it like the back of their hand, go together like peanut butter and jam when it comes to turning your software and web development ideas to reality.
This is where an outsourcing company like GrowYourStaff comes in. But before you dive into the world wide web and choose your outsourcing web development partner, you should be aware of the pitfalls to avoid while outsourcing an important project to India. 
Things to Look For Before Outsourcing to India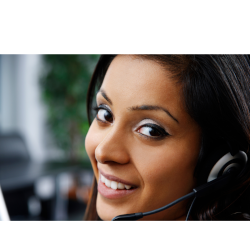 CUSTOMER SERVICE THAT SUITS YOUR BUSINESS
Have you ever been to a restaurant and had a great meal but still come back thinking that something was missing? That all your needs weren't met? This is what happens when you partner with an outsourcing company whose staff and customer service don't align with the goals and policies of your business.
If you're looking to offer your consumers round the clock attention and speedy tech support, you have to demand the same from your outsourcing web development team when it comes to your project.
Again going back to communication, choose your outsourcing partner wisely. Once you're relaxed that your project is in good hands, you can rest assured knowing that your offshore web designers and developers know exactly what you want of them.
REDUCED OPERATIONAL COSTS
If you're outsourcing a web development project to India and not saving (significantly) on the operational costs of running an in-house developer team, then you're probably doing something wrong.
One of the major benefits of outsourcing, and the main reason why many B2B and B2C companies choose to outsource to India is to save on operational costs and time. Your objective while outsourcing should be to look for a company that can provide you with talented developers and high quality work at reasonable prices. This is exactly what we at
GrowYourStaff can provide you with.
INNOVATIVE SOLUTIONS
The software and web development industry in India is very cut throat and companies are more often than not neck and neck with each other. In this competitive industry where companies are running to be first, make sure you don't settle for an outsourcing partner that is willing to cut corners and offering low cost web solutions at cheap prices.
High quality and innovative web development solutions should be your priority, and you should be your priority, and you should always make sure you're working with experienced professionals who know what you seek from them.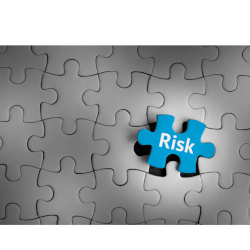 RISK ASSESSMENT
No matter what you're outsourcing, you have to be aware of the risks and know how to manage and mitigate them. Your outsourcing partner should know how to conduct risk analysis based on the project you have, and know how to manage it (ahem, like we do).
In addition, your offshore web development should be able to earn your trust and reputation while supporting you in significantly expanding your business.
Finding an offshore company to outsource to is like going to a new restaurant and trying out new dishes until you finally find one that is going to be your regular at that place for years to come. If you don't want to go through all that trouble, maybe you can take a more educated guess looking at the menu. Or even better, ask the chef what he thinks.
A very recent Deloitte survey found that out of a number of global companies interviewed, 59% of all businesses were already outsourcing IT solutions to India, with around an additional 22% more planning to do so in the future.
If you're looking to decrease operational costs while simultaneously growing your business and coming up with creative web development solutions, look no further than India. An offshoring company like GrowYourStaff can provide you with e-commerce website services, create web based or mobile apps, and provide you with a team of web developers who'll assist you in reaching your company goals.