The number one priority in any service sector is the customer. In the case of medical companies or healthcare institutions – the patients. 
Medical billings involve back-end tasks such as managing medical bill errors or improving their cash flows that consume time, effort and resources, taking away the attention that could be directed to the care and concern for patients. 
What if I told you that you could do both and excel at it with half the effort, time and resources?
The answer to making that happen is –  offshore medical billing. 
Let me walk you through the reasons why offshore medical billing is the way to go:
The benefits of offshoring medical billing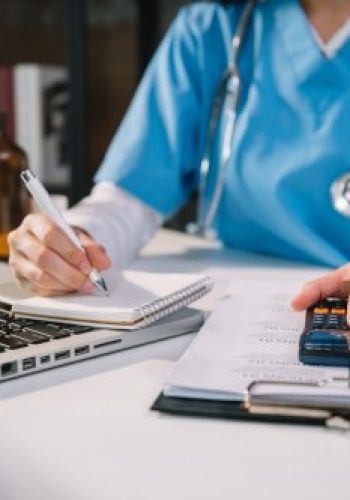 There is no doubt that India has emerged as the destination for outsourcing work processes. However, with offshoring, the company merely outsources the responsibilities of the company, allowing organizations to focus on their expertise while having direct control over the process.
1. Cost-Benefit
The cost of building infrastructure, resources and training the personnel can increase the expenditure for medical companies, apart from incurring possible losses due to errors.
When you offshore your medical billing, the entire administrative cycle is taken care of and your overall cost is reduced by almost 50% on average.
2. Operations Management
Dealing with the entire process of medical billing can be time-consuming and takes a lot of effort. However, since the process is complicated and proves as a challenge, it is important to hire the right people as well as train them.
When you offshore your team, you have access to a diverse pool of trained professionals who will be able to execute the task which means you spend less time and money on training and hiring.
The offshoring company sources the candidates after careful screening and qualifying assessment round, along with an interview and background check.
You get the final product without putting any effort at a much quicker turnaround time.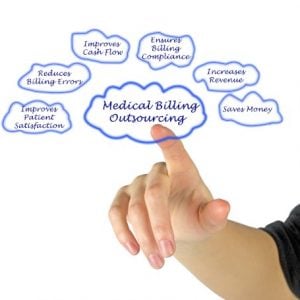 3. Quality assurance
In India, a large number of college graduates who are highly qualified in terms of their education, communication and interpersonal skills are already skilled and ready to work. 
This fact drives the reason for outsourcing, which makes complete sense when you consider financial or business reasons.
But, 
With offshoring, you get to choose your own team, exercise greater control over the process and have employees report directly to you. You get to set the standards and have the option to make adjustments when needed.
4. Compliance
Worried about legislation and compliances? We got you covered. When you engage with offshore service providers, they take care of all the legal terms and conditions involved in the process.
If the words HIPAA and Hitech concern you, rest assured they're already being taken care of. Most offshoring companies in India are compliance certified and are qualified to handle sensitive information.
5. Globalisation
Economic Stability

Low labor costs

Relevant Industry exposure

Business expansion
 If the aforementioned are part of your goals, you're on the fast track towards globalisation. What does this have to do with offshoring?
I'm glad you asked. 
When you take part in the offshore strategy, you automatically internationalize your business, gain exposure to diverse employees and are benefitted by creating more value at a lower cost.

Especially at a time like this, where COVID seems to be an unending crisis, you can take economic advantage of the crisis (why waste a good crisis, right?)
6. Patient Satisfaction
While you cater to the priority of patient care, the offshore team handles the rest of the requirements involving the billing process. 
A bonus feature in this strategy is a difference in time zones, the offshore company can complete the end of day tasks before your day even begins! This gives you more time to cater to your primary concern – patient care & satisfaction.
Final thoughts :
We can gamble the pro's and con's (just a heads up, the only con is the geographical distance) but we wanted you to know the why: why should you consider offshoring medical billing?
Well if you're convinced with the why, Grow Your Staff can show you how! 
Liked what you read? Now is the perfect time to take your business to the next level by setting up an offshore team in India.  A quick 15 mins Zoom call & we'll tell you all about it.