The day you became twice as productive. 
I went from wasting tons of time on menial work to none at all. I couldn't believe how simple it was. 
I did this by finding a GREAT VA.
I'll tell you the main tricks & tips here; so you don't have to waste your time trying to figure it out.
In this post, I will share with you all the top strategies that will work for you and 3 big mistakes to avoid.
In guide, I will tell you: 
(click on the links above to directly jump to a sub-section you want)
Task a VA can perform for you.
You can save hours every week by hiring a VA. 
Time is your most valuable asset. Set a dollar value for your time & any task that's worth less than that dollar value – outsource it. 
For example – You value your time at $300 per hour. Now, you have a simple task of setting up email autoresponders. Why do it yourself? You can get your VA to do it for $10 an hour. 
Here are some tasks a VA can perform for you 
Following up with your clients and/or customers (sending reminder emails, thank you cards, etc.)
Booking appointments for meetings, doctor visits, with clients, etc. 
Cleaning up your email (deleting spam, responding to important emails, unsubscribing from email lists, etc.)
Receptionist work (answering calls, performing follow up calls, etc.)
Setting up autoresponders for email
Managing your calendar and keeping weekly duties organized
File organization or management (using Dropbox, Google Drive, etc.)
Booking flights, hotels, vacations, etc. 
Writing newsletter emails for your business or blog
Performing intensive research on specific subjects
Personal errands (such as buying products on Amazon, planning dinner dates, etc.)
Transcription (voicemails, video, audio, podcasts, etc.)
Social media management (Instagram, Facebook, Twitter, etc.)
WordPress website management (basic or advanced)
Replying to comments on WordPress blog
Curating reports (for sales metrics, weekly to-dos, etc.)
Creating slideshow presentations
Basic photo editing and cleanup
 Managing invoices to clients (sending, receiving, ensuring timely processing, etc.)
Proofreading documents, emails, etc.
    …and so much more!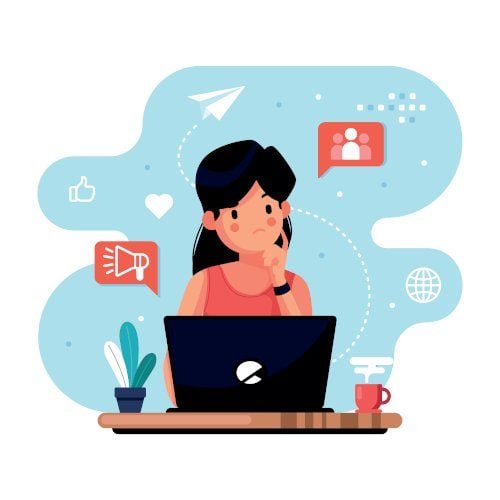 Do you want to know the secret? The real secret of how to hire an outstanding VA? 
How can you succeed where others fail? Well, the answer is the GYS extreme selection process.
Using this method, we, i.e Grow Your Staff have hired over 100 VAs for our clients (a full-time VA costs $1299 per month. Contact us to know more)   
Today, I am going to share with you this "GYS extreme selection process" step by step. 
Let's get started.
Step 1: Understanding your requirements.
Make a list of attributes/qualities that your ideal VA should have. Classify these attributes into groups:
Must have 
Nice to have 
Cherry on the top 
Example: 
Must have attributes: Responsiveness, good communication.
Nice-to-have attributes: Excellent presentation/report-making skills.
Cherry-on-the-top attributes: Excellent logical skills. 
Here is how to create this list –
Imagine you're a football coach. You need a quarterback: You will be looking for someone who has excellent hand-eye coordination. If you need a running back you will be looking for someone who runs fast and has great reflexes. 
Similarly, to hire a good VA you need to be clear about the qualities/attributes you are looking for. 
First: 
Make a list of the five most important tasks you want your VA to perform. 
Example: 
Task 1: Respond to emails 
Task 2: Create presentations
Task 3: Data entry
Task 4: Follow up for payments
Task 5: Schedule appointments 
Based on the tasks above, make a list of qualities/attributes you feel that your VA will need in order to be successful in his work.
Here are the list of attributes I think a VA will need:
Must have: excellent communication skills, excellent written skills, reliable, average logical skills, quick learner.
Nice to have: excellent presentation/report-making skills, photoshop or photo editing skills, marketing funnels.
Cherry on the top: excellent logical skills, undergraduate degree from an elite school with a good GPA, accounting knowledge.
Once you have a clear understanding of your requirements we can jump ahead to Step 2.  
Step 2: Selecting the right candidate.
Usually, you will receive thousands of applications for your VA role. So how do you narrow the field? 
We found the perfect pre-screening process (after a lot of trial and error). It will work wonders for you.
It's a simple two-stage process:  
Filter out the candidates who don't have the "must have" attributes that are essential for the role. 
In our example, the "must have" attributes are excellent communication skills, excellent written skills, reliability, average logical skills, quick learner.
We filter out the candidates by conducting these three tests.  
Test 1: English
In this test, candidates will have to submit written answers to  4 or 5  general interview questions. 
Here is an example of one:
Q) What has been your biggest failure? How did you react to it?  What did you learn from it?
Here's how to grade responses –
 Are there any grammatical/spelling mistakes?
 Is there clarity of thought?
 Was the candidate able to express his point across in a clear and concise manner? 
Example of a bad answer:
Example of a good answer:

Test 2: Logical skills 
Here you test the candidate's logical skill, i.e., is he/she a critical thinker?
Here is an example of a question that I like to use:
Cost price is a variable "CP"  
Tax: 22% on CP
Retail price: CP + tax 
If the retail price is $150 what is the cost price (CP)? 
This is a trick question; most candidates don't get it right; they will answer $117 as the cost price "CP".
But the correct answer is $123. 
Pro-Tip: You can automate these rounds using Zapier. This will save you hours of manual work of emailing every new candidate and evaluating their responses. 
Test 3: Accent check. 
Ideally this should be done by someone from your team or an agency.
In this round you would talk to the candidate. You want to grade the candidate on the following:
Does he understand your accent? 
Do you understand the candidate's accent?
Is the candidate's accent on the heavier side?
To better gauge the candidate's accent I recommend that you role-play a few mock calls.
Here are few scenarios that you and the candidate can role-play: 
The candidate needs to call a restaurant and make a reservation for five people at 7pm on Tuesday.  
The candidate needs to call UPS about shipping prices. 
 You were incorrectly charged extra by "Company A;" the candidate needs to call Company A's customer care and ask for a refund. 
Stage 2:
Screening—assignment and final interview
Stage 1 should ideally filter out 90% of the candidates i.e., only the top 10% should reach stage 2. 
This stage has two parts:  
Part 1: Assignment 
Here you give the candidate an assignment that closely represents a real-world challenge that he/she is likely to encounter on the job. 
Example assignment: 
Task: Research this topic and use this data below. Can you create a 15-slide PowerPoint presentation? 
Or 
Task: Create a call to action image for a blog post.  
Bad example: 


Pro tip: How to avoid bad candidates 
A good way to check for reliability is to place deadlines on all the tests. Your email can say, "Get back to me with the answers within 24 hrs." Our data shows that candidates who take this deadline seriously and respond within time are more likely to stick to work deadlines in the future.  
Part 2: Final round of interviews 
By now you have narrowed the field down to the top 2%. Make sure you have all the notes available with you when you interview the candidates. 
You should conduct this interview yourself. 
You can interview the candidates on the following:
A) Cultural 
In all likelihood you will be working very closely with your VA. It's essential that you feel positive about the candidate:   
 Is the candidate really boring? 
 Is he/she excessively weird? 
 Is he someone who would like to share a beer with? 
Can you be productive with them? Do your personalities work well together? 
You can add more questions catered to your needs. 
B) Resume
Ask the candidates about their previous work experience, and about their GPA. 
C) Problem solving
Ask a question that puts the candidate in a tight spot. See how he/she approaches the problem. 
It's very important not to make a decision immediately at the end of Step 2. Give yourself enough time to review all the notes from Steps 1 and 2. 
Remember the list of attributes needed for an ideal VA—the one that you made earlier.
Now is a good time to review that list. Match the attributes with the interview notes.
You want the right fit for the job i.e., if you are in the market for a running back, you will need to pass on the quarterback no matter how good he is
Keep a lookout for red flags i.e "Must avoid" attributes. Example: submitting an assignment late. 
Based on the all above information, you are now ready to make an informed choice. Hire the candidate who you feel is the best fit.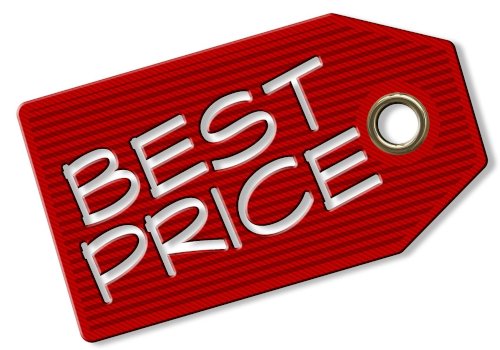 You can get really cheap VAs on Fiverr, Upwork, or similar freelancer sites. They start from $5 per hour. 
But I strongly discourage you from hiring someone on the lower end of the pay scale. It's very likely that the VA's skills will not meet your expectation and the quality of work delivered will be poor – which in turn will lead to a lot of frustration and work will have to be redone. 
If you want someone who has really good communication skills and logical skills you should be looking to pay at least $8 per hour. 
Finally, I would strongly recommend checking out our company i.e Grow Your Staff. We have full-time VAs starting at $1299 per month.  These VAs are highly qualified and hold college degrees. They will have excellent oral & written English skills (no spelling or bad grammar mistakes) and will be able to work in your time-zone. To know more – contact us.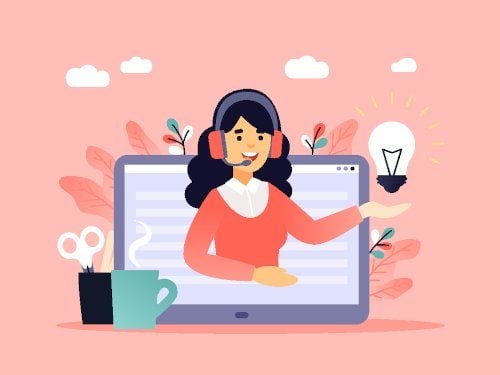 1. Independent contractors don't require benefits. 
You'll be hiring an independent contractor. This means there's no need to pay for benefits or other overhead costs associated with an employee.
    2. You'll save time. 
This one is obvious, but you'll save a lot of time by delegating tasks to a virtual assistant in India.
    3. There's no need for extra office space. 
You might be looking to hire an office employee to help you, but this comes with the need for more office space for that employee to work. This also results in more business resources used, such as electricity, a computer, etc.
    4. Pay rates are often cheaper. 
It's a well-known fact that some countries offer cheaper rates for work compared to others. India is a prime example. Because of this, you can get work done for a fraction of the cost compared to hiring a virtual assistant in, say, the U.S. Of course, a virtual assistant is much cheaper than hiring an employee as well.
    5. You'll get work done while you sleep. 
Especially if you hire a virtual assistant in India that is in a different time zone than you, you can literally get work done in your sleep. You can plan things out so that when you wake up, you have a summarized report of what the virtual assistant has completed for you––all while you were catching some z's.
1) There may be communication troubles.
In general, you'll be communicating with your virtual assistant through email, phone call, or video call. Although this is a rather rare occurrence, there may be some instances where you're unable to get in touch with your virtual assistant. This could be due to internet outages, power outages, natural disasters, etc. Of course, these mishaps can lead to hindrances in you and your virtual assistant's workflow.
2) Especially specialized tasks may be harder to supervise.
In a manager-employee situation, a manager can supervise the employee as he or she completes tasks. If you have a complex task that you assign to your virtual assistant, you won't be able to supervise them in person. Although he or she may be well-qualified for the task, there may be miscommunications or differences in approach. This may lead to results that are not exactly what you were hoping for.
3) Data breaches are possible (but unlikely). 
Due to the open-source nature of the web, as we know it, sensitive information is always being sought after by hackers and such. Although it is very rare––we have never had any data breach incidents––putting your information on the internet always poses a risk of a data breach or data theft.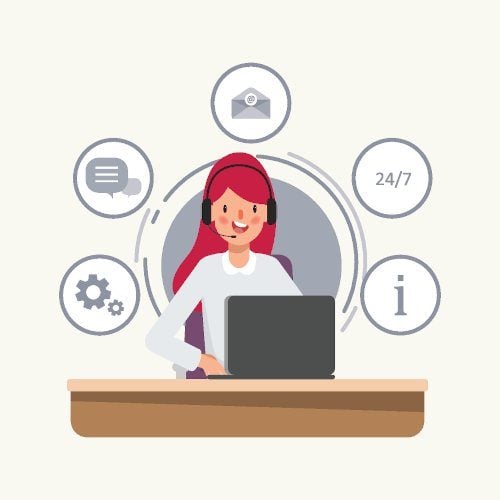 Where to Hire / Companies that provide VA services
Obviously, it's hard to hire a virtual assistant if you have no idea where to search for one. Below we'll review some of the best places and companies to check out if you're looking to hire a virtual assistant in India.
#1: Grow Your Staff (That's us!!!)
When it comes to hiring a virtual assistant, Grow Your Staff is undoubtedly one of the best options out there. Grow Your Staff offers several features that other services don't, such as full-time virtual assistants, regular VA performance reviews, and dedicated virtual assistants (they work only for you). All of Grow Your Staff's virtual assistants live and work in India, which means cheaper costs for your business.
#2: Fiverr
Rather than being a dedicated virtual assistant platform, Fiverr is a freelancer-focused platform that helps you find freelancers who can perform particular tasks, called gigs. When you hire a freelancer to perform a gig on Fiverr, you pay for that very specific task. The great thing about Fiverr is that it allows you to save costs by hiring for very specific tasks at a potentially low rate––starting at only $5 per gig from less-established freelancers. This can be especially advantageous for people who only need a few tasks completed each week.
#3: Upwork
Like Fiverr, Upwork is a freelance-focused platform that connects people who need work done with freelancers that can get the work done. However, where Upwork may have a leg up on Fiverr is the ability to hire a virtual assistant in a more engaging manner. On Fiverr, you simply click on a freelancer's gig, book him/her, and input your requirements. On Upwork, you post your virtual assistant position request to the website. From there, freelancers respond to your need for work and compete to get the job. You're then able to select the best-fitting option and continue with the hiring process.
#4: People Per Hour
Like Upwork and Fiverr, People Per Hour is a freelance platform. While it is indeed still a popular option on the web, Upwork and Fiverr have taken over as the most popular freelance platforms since its launch in the early 2000s. However, you can still find decent help on People Per Hour as long as you carefully read reviews and communicate your requirements effectively.
Honorary mention:
As you can see, hiring a virtual assistant in India––if done properly––can truly be a gamechanger for the busy entrepreneur or employee. 
Hiring a virtual assistant in India saves you money, improves your business efficiency, and, of course, gives you back more of your precious time.
Liked what you read? Now is the perfect time to take your business to the next level by hiring a VA. 
Ready to grow your staff?
Let's do this!
Our team at Grow Your Staff is ready for you, too! To get started, just tell us a bit about your business and let us know how we can help. We'll be in touch shortly to make your offshoring dreams a reality!