Let's be honest: Whether it's just an Instagram post you've been stressing about for a week, a bunch of really cool photographs for your portfolio, or a set of business photographs for online promotional purposes, you're always on the hunt for perfect photos.
And unless your business aesthetic revolves around blurry, unfocused amateur photography, you need your digital (and print) photography to have a distinct, professional look: one that builds your brand and makes your business instantly recognizable.
But there's so many different photo editing services out there, and there's so many different types of photo editing, and there's digital apps, and outsourcing photo editing companies… it can all be a bit blurry and confusing: kind of like a poorly edited photo. So where do you start?
Here I'll take you through the various options you can choose from for editing your business and promotional photos, to the outsourcing companies providing these services, and why India is (one of) the best option(s) for outsourcing your photo editing needs.
Choose Photo Editing Tailored to Your Needs
Image correction and photo editing capabilities are at an all time high. So much so that no matter what your dilemma is, you'll find a post processing solution for it. Because it can be overwhelming to figure out the exact service you need, here's what most photo editing companies provide depending on your business strategy for digital photography: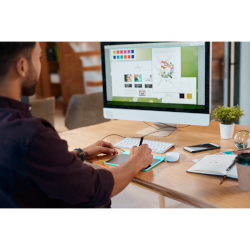 BASIC PHOTO EDITING
The picture you take and the picture you want are two different things. Taking out flaws, making basic adjustments, editing such as background removal, colour correction and correcting white balance and exposure are some of the basic photo editing tasks used to make your final digital product ready for promotional purposes. This is the service you need to make your photos and digital content attractive to your clients, consumers, as well as future customers.
HEADSHOT OR PORTRAIT RETOUCHING
Fashion models, product models, actors in digital and print advertisements need to have their photos go through photo editors who professionalise in image retouching. Some facial features require editing not to change the identity of the person, but to redirect emphasis on what you're trying to highlight. Product models getting their stray hairs removed, or getting their teeth whitened are some common examples of portrait retouching. These make your photos look professional, and in turn make your product look professional.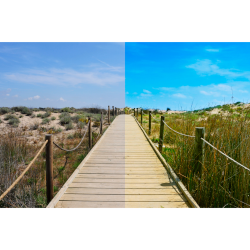 IMAGE MANIPULATION
Does your business require promotional photos that look like behind the scenes images of Marvel's 34546 th entry in the MCU? Look no further, because this is the editing service you're looking for. Photo editing companies specialising in photo manipulation work on digital photography and posters that require a lot of editing and effects. Artificially edited building models for real estate businesses, sky replacement services, digitally edited photos to highlight cutting edge technology in a product, are some of the kind of pictures that these editors work upon.
This work requires a lot of creativity, which is why good editors who understand exactly what you want are a must.
Outsourcing Photo Editing and Image Work in India
India is a vivid country with a lot of colours. It's got the widest spectrum of terrain and landscape imaginable. Makes sense to work with photo editing companies in India, right? But seriously, here's 3 reasons why you should look to outsource in India for all your image editing and correction needs: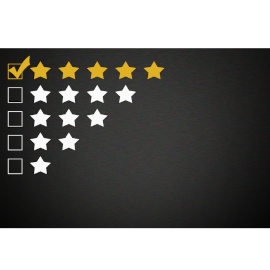 1. CLIENT SATISFACTION
Outsourcing companies specialising in photo editing provide you with professional editors having tens of years of experience in Photoshop and image correction, as well as shorter turnaround times with a high quality of work. Offshore image editing companies in India have helped B2B and B2C companies with their digital photography needs, eCommerce stores and websites, and even small businesses.
2. HIGH END IMAGE EDITING SERVICES
No matter what you want or what you need, a photo editing company in India can probably do it for you. Editing technology and software is advancing faster than the speed of the Flash, I mean light. So anything that you can picture in a photo, can probably be done.
There are services like:
Photo Restoration: Repairing old, torn, faded, scratched, or strained photos to bring them as close to the original as possible.
HDR Editing: Using High Dynamic Range (HDR) technology to bring about different exposures and images to create exactly what you need. I don't even know what HDR means but sounds fantastic, doesn't it?
Colour Correction: Colour grading is the single most important thing you can have done to your pictures to make them come alive. It's also one of the hardest. It requires a good eye to differentiate between different tones, hues, and gradients and years of experience to turn a standard click into an eye catching image.
Video Editing: Apart from photo editing, our professional offshore editing team can give you access to a wide range of VFX options: fixing grain and visual noise in videos, adding animations, cuts, and seamless transitions to transform your standard corporate video (yawn) to an attention grabber, perfect for the attention economy.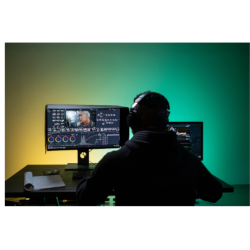 3. ABUNDANCE OF TALENTED EDITORS
At this point in time, it's not the best kept secret in the world. Everyone knows that there are a lot of super talented, tech savvy college graduate and young working professionals in India. So whether you're a big fish in a small pond or a big fish in a big pond, there's a big pool of professional and talented photo editors on the lookout for work from overseas. So the sooner you tap into this market, the better editors you can grab up and make them a part of your team of outsourced professionals.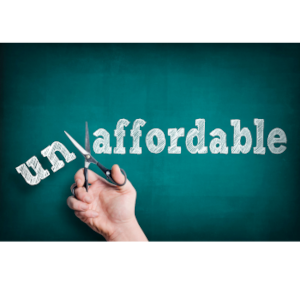 4. THE BEST AFFORDABLE PRICING
Once you have made your requirements clear, your outsourced photo editing team will provide you with a test pilot image, and once you give your feedback, your offshore team will work to give you high quality crystal clear images at affordable pricing that you will be hard pressed to find anywhere else.
You can get multiple free revisions, a free price quote on your image editing requirements, and total privacy as to what you want. And if you place a bulk photo editing order, you might even get a special discount *cough cough*.
Good outsourcing photo editing companies (like ours) provide a constant stream of communication with the offshore team lead so the client can be satisfied that the project is in the right hands.
Outsourcing Photo Editing? Choose GrowYourStaff
Whether you run an online business, a website, or an online store: you know the importance of professional looking photographs, because let's face it, text-only is such a 90s thing. It's also a well known statistic that high end, well edited photographs sell better, are more appealing to consumers and give greater returns. Win-win, right?
At GrowYourStaff, we provide outsourced photo editing professionals who can make your job easier if you're scratching your head looking for solutions to your video and image editing problems.
Quality real estate photos, making your commercial product images look absolutely stunning, background removal to give your photos that little extra something, these are just some of the things our outsourcing teams can help you with.
But hey, don't take it from me. Get a quote for your photo editing needs and see how you like the test results. And hopefully you'll find a picture perfect match for your perfect pictures.