Did you know that the global legal process outsourcing market was valued at 11.61 Billion US dollars in 2021? According to the latest data, it is expected to reach US$  61 billion by 2030. Outsourcing legal services has become a worldwide trend in the past decade. Reason—law corporations and firms from across the globe have adopted the business practice of outsourcing legal services to enhance the quality and coherence of legal work and procedures. Western companies are partnering with legal support service providers from India for cutting costs, saving time, and ensuring the legitimacy of their work. 
With developments in data security and technology innovation, outsourcing legal work in India has become extremely convenient and secure. You can take outside help for all the extra work and routine tasks. Through off-shore outsourcing, you can use your internal resources for major work, reduce the workload from your internal team, and offer top-notch services to your existing clients. 
Steps to outsource legal services in India?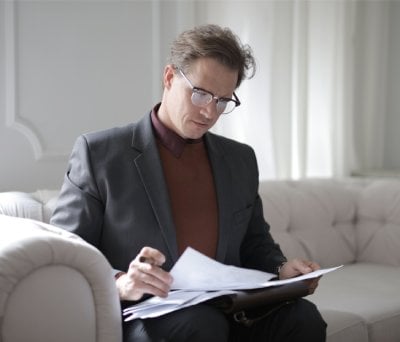 Make a list of all the legal tasks that you want to outsource: Before searching for a freelance attorney, it is important to have clarity about the legal work that you want to outsource. Most companies outsource services like legal research, contract analysis and review, Business/market research, due diligence review,  contract drafting, management and review services, amongst others. You must ensure that you only outsource the services that are taking extra time and effort and can be managed by a third-party service provider. 
Finding the right legal support
Once you establish the kind of legal services that you require, it's time to find the right outsourcing partner for your legal work. There are several online platforms that give you access to a talented pool of external attorneys that specialize in different areas of law. Hire an Esquire, LAWCLERK, Upwork, Montage Legal, and Priori Legal are some of the most popular platforms where you can find project-based legal consulting services and attorneys. 
Choose an outsourcing partner that matches your business needs
Make a list of all the services and tasks that you want to outsource and pick a partner who meets all the requirements of your firm. Check the potential partner's expertise and skills and ensure that they match your business necessities. 
Background research
Always assess your outsourcing partner's work by checking their website or portfolio. You can also refer to their reviews and reputation in the market and finalize accordingly. 
Look out for hidden costs
Before making the final agreement, it is very important for law firms and cooperations to get clarity of hidden costs and get a detailed list of the same from the outsourcing partner. There are times when companies often overlook hidden costs like vendor profit margins and employee turnover. 
Confidentiality
Another important step before finalising the agreement is making an Attorney-client privilege and confidentiality contract. This prevents any kind of data leakage and misuse of information. You should also check the company's previous track records to ensure that they will safeguard your law firm's confidential information.
Comply with local laws
Every country has data protection laws and privacy policies. Make sure that your law firm has analysed all the local and international laws of a country before sealing the deal with the outsourcing partner to avoid any kind of penalties. 
What are the advantages of outsourcing legal services in India?
Legal process outsourcing saves money
When you acquire legal support services from a third-party contractor, you automatically save a lot of money as well as resources that you can use to boost your business. For example, by outsourcing legal publishing services, research, or Litigation support from India, you get good quality work at low costs. The huge amount of money that you save can be invested in hiring workers in another department, improving business aspects, or getting new equipment. Global companies outsource legal work from India because of the massive difference in wages. 
Better turnaround time
One of the biggest advantages of outsourcing legal services is the reduced turnaround time for legal work. Partnering with an off-shore team and getting support from external lawyers helps expand the internal bandwidth and makes the project flow more organized. You will be able to meet deadlines and complete projects in a very short time frame. 
Round-the-clock support
Your in-house legal team and attorneys may only work on weekdays, but outsourcing legal services will give you access to 24/7 support at any time of the day or week. The external attorneys will be ready to help you with all the tasks and projects, depending on your time zone. 
Access to a pool of talent
One of the key reasons why western companies outsource legal services from India is because of the talented and trained professionals who can manage your legal work with utmost dedication. You can utilize their experience and skills for enhancing the quality of your work. Using external talent can also boost the productivity of your internal team and fill the gaps in internal competencies.
More flexibility
With an in-house legal team, your scope of work may be limited to a specific niche. You may not be able to meet the client's demands and workloads during tight deadlines. This is where hiring freelance attorneys can be an extremely wise decision. You can get different kinds of legal support for a particular case or project at any given time. The best part is that you only have to pay them for the work that they have done and the hours that they have invested. 
FAQs
What is meant by legal outsourcing?
The business practice of partnering with a third-party legal service provider outside a law firm to seek support for legal services is known as legal outsourcing or legal process outsourcing (LPO). Several American companies have been outsourcing external attorneys from India and other countries to save time and money. 
When should I outsource legal work?
If you have too many projects running at the same time and your internal legal team is not able to meet the deadlines, it's best to seek external support by partnering with an outside law firm or freelance attorney. 
Where can I find the best freelance attorneys and legal consultants?
There are several online platforms such as Fiverr, Upwork, Nolo and where you can find the best freelance attorneys with a wide range of skills. You can also contact GrowYourStaff to hire remote full time employees. You can search and select the ones that meet all your requirements. 
What legal services can be outsourced?
Legal services such as Legal Memorandum Writing, Legal Document Review, Legal Coding, Contract Drafting, Litigation-Related Tasks, etc. can be outsourced from India.