Insurance business process outsourcing is a practice that has been growing rapidly across Europe, North America, Asia-Pacific, and Africa. As per the latest statistics, the market size of insurance business process outsourcing, US$ 5,924.10 million in 2021, is expected to reach 8534.9 million US dollars by 2030. This is because more and more companies and insurance firms are now partnering with a specialised outsourcing service provider to perform particular business functions.
This business method has helped the insurance sector evolve. By outsourcing back-office tasks like accounting, commerce support, invoice generation, billing services, etc, insurance companies are able to keep an edge over their competitors in the market and increase their revenue. Insurance business process outsourcing allows businesses to reduce their expenditure, provide quality services, and boost company growth.
Today, small to mid-sized insurance companies from the United States are outsourcing business operations such as claims handling and policy serving from India to enhance their regulations and compliance management and reduce operating expenditures.
If you feel that your insurance company is not able to keep up with the current market trends and you are finding it difficult to meet deadlines, it is best to partner with a third-party provider to gain the scalability you need to capture potential opportunities.
What are the benefits of Insurance business process outsourcing in India?
Save cost and reduce operating expenses: Outsourcing business functions allows you to save your precious money by cutting operating costs. Having an in-house team can be expensive as it involves buying/renting an office space, investing in office equipment, electricity charges, food, etc. This is why it is a smart idea to hire a freelancer from countries like India with low labor and resource prices to ensure that you are getting quality work and effective output with minimum investment. You can use the resources and expenses to expand your business by getting efficient software, hiring experienced employees, and allocating a good marketing budget to enhance your online presence.
Focus on core business operations: One of the key benefits of insurance business process outsourcing is that it allows you to focus on your core tasks that play a vital role in taking your insurance company to the next level. If you waste your precious time performing back office and administrative tasks, you may fail to keep up with the evolving market trends and keep you one step behind your competitor. Once you delegate all your unimportant and tedious tasks to a trusted outsourcing partner, you can give your 100% attention to one thing that really matters—business expansion.
Better flexibility and scalability: Working with an in-house team can limit the scalability of your business because you usually cannot ask the team to work on weekends or assign a certain task after work hours. You may also find it difficult to expand your business or meet deadlines with the increasing business demands and changes in the insurance sector that can impact your business growth. Hiring a third-party service provider to manage certain tasks can help you gain an edge over your competitors by implementing new ideas and strategies, enhancing productivity, and improving final outputs. You can contact your freelancer at any time of the day for any urgent tasks. This also gives you the flexibility to adapt to new changes in the market and ensure that your customers and clients are happy.
Access to more talented people: India is home to millions of talented professionals that can help take your insurance company to the next level with their skills and expertise. You can choose the correct outsourcing partner from a large pool of talent to ensure that productivity is increasing. You can take interviews, conduct thorough research, and select the most suited candidate to perform the tasks that you want to delegate. Once you hire the right individual with the apt knowledge and skill set, you can combat all challenges that you are facing and provide better solutions to your customers.
What are the different insurance processes that you can outsource?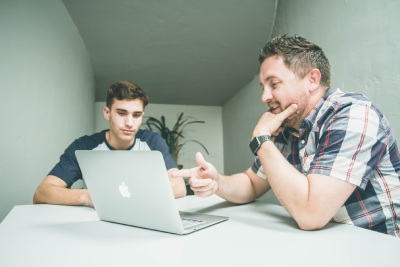 Call Center: Partnering with a third-party vendor for call centre outsourcing can help your insurance firm enhance customer relations, improve customer loyalty, and enter global markets. The freelancer can manage all your business inquiries, retain customers, and solve customer problems through email, Whatsapp, or SMS. You can delegate the call centre-related tasks to a skilled customer service representative (CSR) and take weekly reports on the same.
Data processing: Insurance companies can outsource data processing tasks to manage and optimize customer data and information from different sources. This is one of the most tedious and time-consuming tasks which is vital for all insurance companies. The outsourcing partner can manage the data for different types of insurance plans such as property insurance, home insurance, and car insurance.
IT services: If you want your insurance company to establish a good connection with your existing and potential customers, it is essential to have a State-of-the-art IT infrastructure to automate complex tasks and reduce human effort. From network security to data backup and Network configuration, you can outsource different types of IT services from a trusted third-party contractor and meet customer needs in less time.
Underwriting: This task involves evaluating and assessing insurance proposals to understand the potential risks and determine the feasibility of a particular case. Underwriting: This task involves evaluating and assessing insurance proposals to understand the potential risks and determine the feasibility. Insurance outsourcing companies offer excellent and reliable underwriting support services that will help you gain a competitive advantage by combining behavioural analysis and external factors.
FAQs
What is meant by Insurance business process outsourcing?
Insurance business process outsourcing is the method of partnering with a third-party service provider to manage and complete back-office tasks such as data mining, data processing, customer service, etc. An insurance firm can outsource several time-consuming tasks and focus on its core business operations. Many companies outsource insurance business processes in India to reduce costs and increase productivity.
Why should insurance firms outsource insurance business processes?
Outsourcing insurance processes allows an insurance company to save money, time, and resources. It helps them focus on their business expansion by delegating tedious tasks to a third-party contractor.