Every outsourcing process has its pros and cons. 
Will I be paying for the right people and services? 
Will I get the quality of work I am expecting?
How can I ensure that these outsourced manpower are on track in their work? 
If you would like to find out more about outsourcing graphic designers, then read on as we will be addressing how you can find the right graphic designer for your needs and how to manage these outsourced personnel. 
How to find the right graphic designer
Step 1 - Know what you want
So, how do you decide which one suits your project or brand? Knowing what you want and are looking for plays an essential role in filtering the talent pool. 
Start your thinking process with these questions:
What is your goal of hiring a graphic designer? 
What is your budget and desired timeline? 
Who is your target audience and what do they like? 
What is your brand image about? 
What do you want your viewer to think / feel / do when they see the final design? 
Structuring your thoughts helps to understand what you are looking for when you are assessing the graphic designers presented to you. 
This process also helps in keeping you organized and user focused. 
Step 2: Figure out your budget and set expectations up front
How important the design is to the success of your current project?  
If the design plays a very substantial role in the success of your project, then we would advise you to be more flexible in rearranging your budget to hire the best designer within your constraints. 
If you need help with reaching out to external graphic designers with varying levels of expertise, you can contact us here, and we will get back to you with some potential clients within your budget. 
You need to set clear expectations right from the get go. 
 These should include:
Payment Lag Times
Expected response time via email
Deadlines and updates of drafts
Clarification of requirements as and when needed 
Don't micromanage the graphic designer.
Instead, provide them with a list of items that they would need to get done, and set deadlines for them to adhere to. 
Judge them by their output (designs) and not their input.
Step 3: Evaluate the designer's portfolio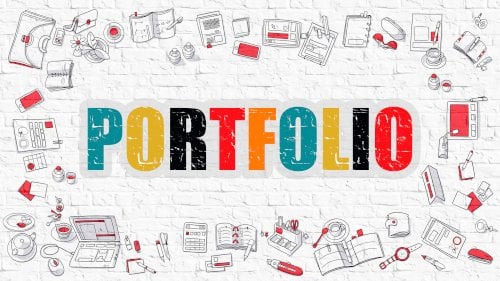 Look at a designer's skills, experience and professionalism, but at the same time, you need to look out for how well the designer's style aligns with your brand. 
Look through some of the candidate's past work and see if it visually compels you with the story it tells. 
Here are some additional points in which you might want to look out for: 
Is there a specific theme in this collection? 
Is this piece unique? Where did the inspiration for this design come from? 
Is there a range of techniques and skills exhibited?
Learn more about the designer's past artworks to find out the vibe and story behind their pieces. We would suggest looking out for a range of techniques and skills exhibited throughout the portfolio. This is because each artwork is likely to be done for a different client. 
If each artwork seems too homogenous to the others, the graphic designer's skills may be limited.
Here's a list of design elements that may help you in critiquing each artwork:
Color
Line
Texture 
Shape
Space 
If you are having trouble arriving at your final decision, here are some bonus questions that you can consider: 
Did this designer think of the user in their design process? 
Does the designer have good project and time management skills? 
Does this designer have the best interests of my brand in mind? 
Does this design incorporate/match my personality?
Step 4: Screening process: Interviews / Assignments
Your initial screening process should have already filtered out about 90% of the candidates you have shortlisted. 
In the next stage of your selection process, you can conduct it via an assignment or video interview. 
Have an assignment challenge. Here is how to do it
You can ask the candidate to complete a "design assignment" within 24 hrs. 
Not only do they need to submit the completed assignment. They need to record their screen while doing it & share this recording – this will give you a clear understanding of the designer's technical ability and creative skills.
Some designers hear of the assignment and would back away. This process helps to sieve out the more hardworking and serious designers – who are more likely to produce quality work and stick to work deadlines.
Step 5: Finalizing your choice
The last step after the long and tedious selection process is to finalize the designer of your choice! 
Remember to review the list of questions you had at the beginning to ensure that this designer ticks off all those boxes. 
You want the best fit for the job that suits your budget constraints and time limit. Keep a lookout for all the red flags during the process such as late submissions and long response times.
Ready to grow your staff?
Let's do this!
Our team at Grow Your Staff is ready for you, too! To get started, just tell us a bit about your business and let us know how we can help. We'll be in touch shortly to make your offshoring dreams a reality!